Arabian Gulf
$20 million from Saudi Arabia to ease Yemen food crisis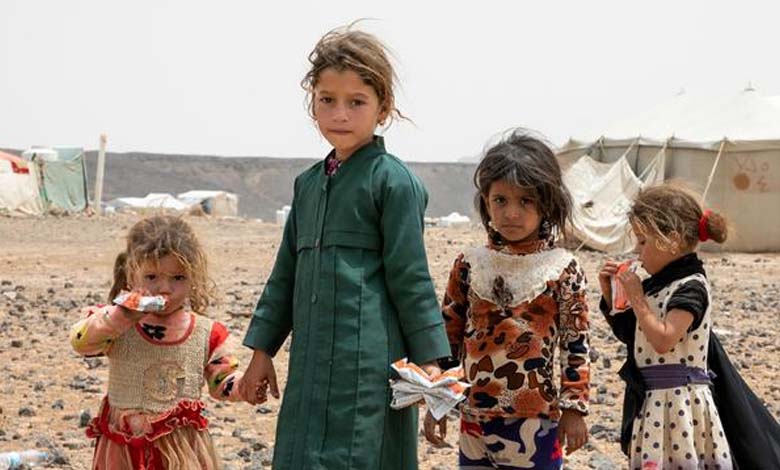 ---
The King Salman Center for Relief and Humanitarian Affairs has signed a $20 million co-operation agreement with the World Food Program (WFP) to address food insecurity in Yemen, where millions are facing starvation due to severe funding gaps, global inflation and the indirect impact of the war in Ukraine, the official Yemeni news agency reported Friday.
Under the agreement, the urgent food needs of 524,000 vulnerable families in Yemen, which is going through the world's worst humanitarian crisis in nearly eight years of conflict, will be met, AFP said.
Richard Ragan, the UN World Food Program's country representative and country director for Yemen, stressed the importance of the new Saudi aid, which comes at a critical time for families in greatest need.
He added that the support has helped avert famine in Yemen, noting that Saudi Arabia has contributed $1.168 billion to the program's response in Yemen since 2015.
Ahmed al-Baiz, assistant general supervisor of the King Salman Center for Operations and Programs, said 16,908 tons of wheat flour will be purchased and distributed under the agreement with the aim of enhancing food security in the provinces of Aden, Dhale, Hodeidah, Marib, Shabwah, Taiz and Hajjah.
The Saudi support comes after the United Nations warned this week that a lack of funding is threatening millions with severe hunger in the impoverished country.
More than 80 percent of Yemen's population struggles to access food, clean drinking water and adequate health services, while nearly 90 percent of the population has no access to electricity, the UN Office for the Coordination of Humanitarian Affairs said in a recent report.
Riyadh has also provided aid to Aden in the wake of the fuel crisis, and in the past pumped a multi-million dollar deposit to support the Yemeni national currency.
The Houthi coup to legitimate power by force in 2014 caused the worst humanitarian crisis in Yemen, which has been opened to a bloody conflict with no end in sight to the stubbornness of the Iran-backed rebels and their rejection of all peace settlement initiatives.