Policy
863 killed in Sudan on the eve of truce, waiting for the end of clashes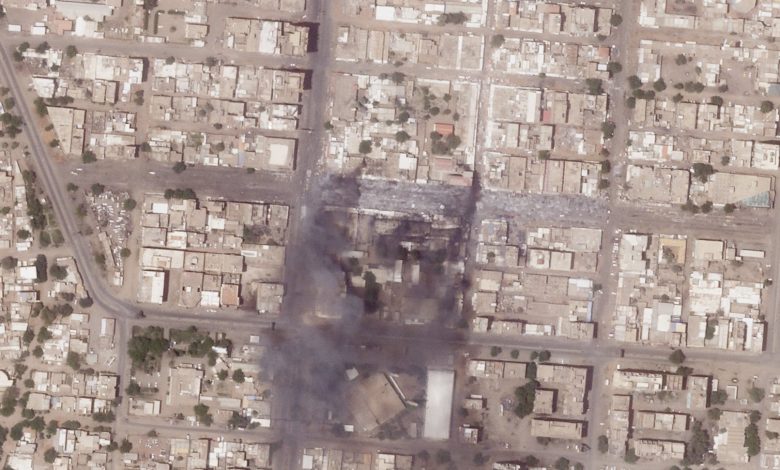 ---
The Sudanese Doctors Syndicate announced on Monday that the number of victims of the crisis in the country has risen to 863 civilian deaths and 3,531 injuries.
Sudan is awaiting the entry of a one-week truce on Monday, which was agreed between the two sides in the Saudi city of Jeddah, while clashes are still ongoing.
The crisis began in the middle of last month when fighting broke out between the army and the Rapid Support Forces, which refuse a mechanism to integrate them into the official institution.
In a statement posted on its Facebook page today, the union said that clashes are still ongoing between the rapid support forces and the armed forces for the 34th consecutive day, and that more victims are currently being counted in the capital and the regions.
Many injuries and deaths are not covered by this count, she said, adding that hospitals are inaccessible due to the country's difficult transportation and security situation.
The clashes between the armed forces and the Rapid Support Forces in Nyala killed 28 people in three days (December 18th, 19th and 20th) and many others were not accounted for, she said.
Last Friday and Saturday saw 13 civilian deaths and 137 injuries, including some that were unstable, the union said.
Sudan is experiencing a profound health crisis and unprecedented security chaos in a country accustomed to armed crises.
For weeks, civilians have been asking both sides to secure humanitarian corridors to allow urgently needed aid in.
"The situation has been exacerbated by the closure of most banks and the difficulty of accessing food, with food warehouses and factories being looted and torched amid severe fuel shortages, which has raised alarm in a country that is already one of the poorest in the world."
Currently, 25 million people – more than half the population – are in need of humanitarian assistance, the highest ever recorded by the UN in the country.