Europe
A shot of fire in Vienna… four dead and fifteen injured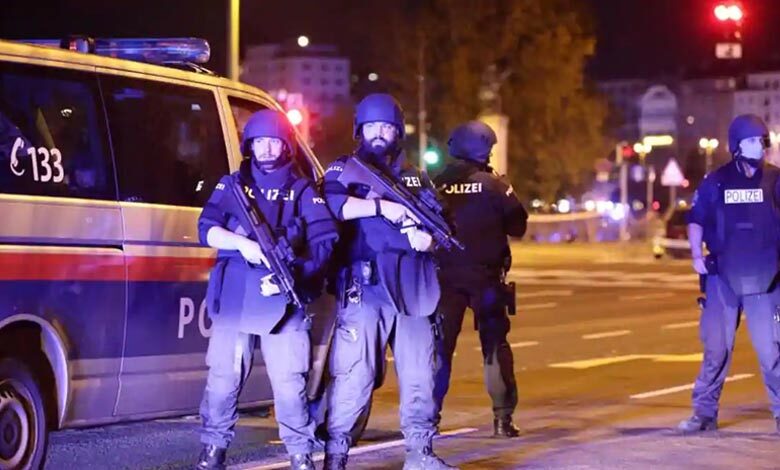 ---
In Austria, a top security official declares that four people have died, including one attacker, after a shot of fire in Vienna late Monday. Interior Minister Karl Nehammer informed reporters that two men and a woman have killed on Tuesday. The police shot and killed a suspected assailant, bearing an attack rifle and a fake suicide vest.
Nehammer also reported that initial inquiries showed that the suspect who was murdered had sympathy with the Islamic State group. He informed reporters: The attacker sympathized with the militant terrorist group ISIS, but he didn't more detailed, citing just the ongoing investigation.
Otherwise, authorities were still attempting to determine if there were other attackers. They appealed to People in Vienna to stay at home Tuesday. In the attack in the center of the capital, fifteen people were wounded, including a police officer.
It should be noted that the shooting started shortly after 8 p.m. (1900 GMT) Monday, next to Vienna's main synagogue, where several people enjoyed the last night of open restaurants and bars before launching a coronavirus lockdown. Austrian Chancellor Sebastian Kurz related: We are victims of a despicable terror attack in the federal capital that is still ongoing. The leaders around Europe denounced the assault and affirmed their support.
How the attack unfolded
The police said on Twitter: Shots fired in the Inner City district – there are persons injured – KEEP AWAY from all public places or public transport
Jewish community leader Oskar Deutsch wrote in a Tweet that it was not clear whether the Vienna synagogue and adjoining offices had been the target of the attack, saying that they were closed at the time.
Videos distributed on social media of a gunman running down and shooting. But Reuters could not instantly verify the videos. The police of Vienna urged people not to share videos and photos via social media. It said on Twitter: This jeopardizes police forces as well as the civilian population.
Indeed, in 1981, two people were killed and 18 wounded during an assault by two Palestinians at the same synagogue. While, in 1985, a Palestinian extremist group attacked Vienna airport with hand grenades and attack rifles, which killing three civilians. In recent years, Austria has been saved from the sort of large-scale assaults like seen in Paris, Berlin and London.
Furthermore, authorities arrested in August, a 31-year-old Syrian refugee suspected of attempting to attack a Jewish community leader in the country's second city Graz, and the leader was not hurt.