Iran
After al-Kazimi assassination attempt… Has Iran lost its link in Iraq?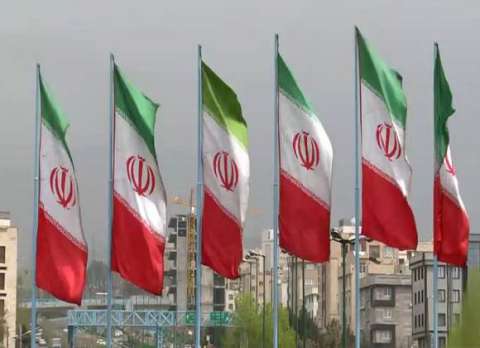 ---
A former Iranian diplomat has admitted to the deadlock in his country following the assassination attempt on Iraqi Prime Minister Moustafa Al-Kazimi.
Former Director General of the Middle East Unit at the Iranian Foreign Ministry, Qasim Mohsen Ali, said in a press statement today: "Regardless of the perpetrator, Iran-Iraq relations will bear the brunt of what happened".
"In view of al-Kazimi's attempts to establish a balanced relationship between Iraq and Iran, restore the relationship between Tehran and Arab countries, and diminish the role and influence of pro-Iran factions, the failed operation will cast a shadow on Iran", Ali said, noting the coupling of the operation with the results of the recent Iraqi elections.
In an interview with the reformist Iranian newspaper Arman Mli, Ali said that the recent elections, according to the announced results; the movement close to Iran won a few seats in parliament, while the Hakim movement, which distanced itself slightly from Iran, won the necessary number of seats in parliament, and the Sadr movement received a majority of votes, although it did not declare open hostility with Iran; he believes, however, that Iran should not interfere in Iraq's internal affairs. He expressed this with slogans such as the demand for Iraqi independence, which is an indication that Iran is losing its link in Iraq.
Iranian officials tried to clear their country of the assassination attempt against al-Kazimi, accusing some foreign countries of being behind this act. The Secretary of the Iranian National Security Council, Ali Shamkhani, described the operation as a "new fitna", attributing it to "foreign thought rooms."
Ali Shamkhani tweeted yesterday that foreign think tanks "have for years created and supported terrorist groups and the occupation of Iraq, bringing nothing but insecurity, differences and instability to the oppressed Iraqi people".
Iranian Foreign Ministry spokesman Said Khatibzadeh condemned the failed assassination attempt on the Iraqi prime minister. Without naming a group or a state, he said: "Such incidents serve the interests of the parties that violated Iraq's stability, security, independence and territorial integrity and sought to achieve their sinister regional goals".
The attempt to assassinate al-Kazimi coincided with supporters of the Iranian-backed Popular Mobilization Units (PMF) continuing to demonstrate in front of the Green Zone in Baghdad in rejection of the results of the parliamentary elections, which have limited Tehran's political role in Iraq.