Europe
British Prime Minister: Iran destabilizes the region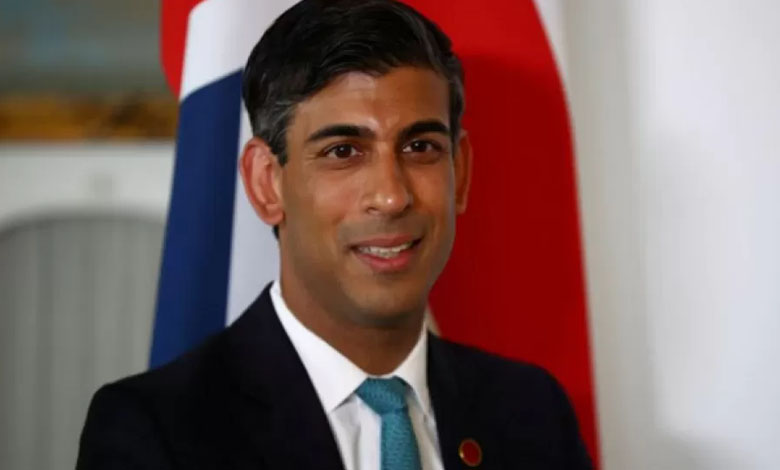 ---
After calling for the Islamic Revolutionary Guard Corps (IRGC) to be designated as a terrorist organization, British Prime Minister Rishi Sunak, who flew to Egypt yesterday to participate in the United Nations Climate Conference, declared that Iranian practices are destabilizing in the region.
Sunak said the situation has become complicated with the repression of protesters who are still demonstrating since mid-September (last), after the killing of young woman Mahsa Amini by the Iranian "moral police", confirming in an interview with Al-Arabiya that additional sanctions have been imposed on Iran, and Britain will study the next steps with partners.
The British Prime Minister also stressed the importance of his country's relations with the Gulf countries, calling for the development of trade relations with these countries. He considered that Britain "is lucky with its important and historical relations with the Gulf countries." He added that these relations must go beyond the military sphere to economic cooperation.
Britain had previously announced sanctions against Iran's "morality police" for "decades of threats of arrest and violence" against Iranian women for "controlling their clothing and behavior outside the home", and Britain has put five police and Basij commanders on its sanctions list.
The British Foreign Office said on October 10 that it imposed sanctions on the "moral police" and its leader, Mohammad Rostami Cheshmeh Kaji, as well as the leader of the Tehran branch, Ahmad Mirzaei.
Britain noted that the killing of Amini's lawyer at the Morality Police detention center and subsequent protests had shocked the world, and announced sanctions against three other Iranian political and security officials for "committing serious human rights violations".
The three officials are: Gholamreza Soleimani, head of the IRGC Basij organization, Hassan Karmi, commander of the special police unit, and Hossein Ashtari, chief of the Iranian police.
On the sidelines of the COP27 summit, British Prime Minister Rishi Sohnak's office said on Monday that he and UAE President Sheikh Mohamed bin Zayed Al Nahyan discussed regional security, especially the situation in Iran, and the talks to revive the nuclear deal.
The two leaders agreed to continue joint work on defense, security and trade, including progress on a trade agreement between Britain and the Gulf Cooperation Council states next year, the office said.