Europe
British Prime Minister Liz Truss resigns after 45 days in office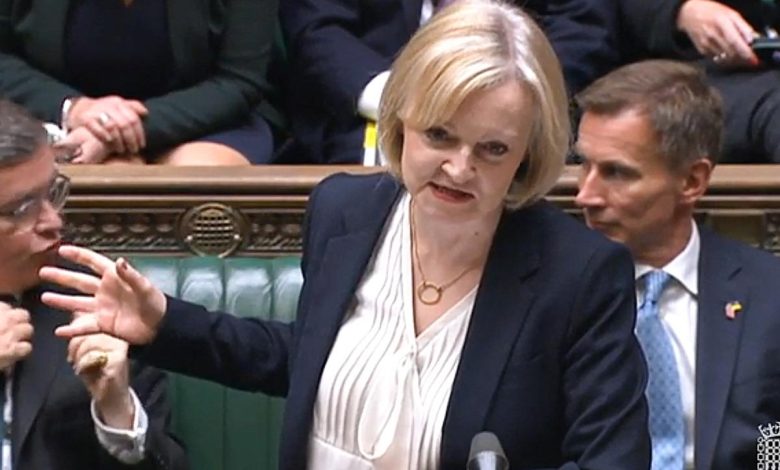 ---
It has been only 45 days since British Prime Minister Liz Truss surprised the world with her resignation – today (Thursday) – after losing her full political authority in the face of financial market turmoil over her economic plan which experts described as a failure and catastrophe.
Resignation and pressure
The British Prime Minister, who has the shortest term in UK history, has been under pressure from Conservative MPs to resign following the resignation of Suella Braverman as Home Secretary and with the Conservative Party slipping into chaos, according to the Guardian. It is unclear whether she will step down immediately or set a timetable for departure, with the Conservative Party still unable to get around a successor, although Rishi Sunak, Jeremy Hunt, Penny Mordaunt and Ben Wallace have all been mentioned as possible successors.
The newspaper went on to report that the straw that broke the back for many Conservative MPs was the chaotic scenes on Wednesday, where the vote on the Labor Party's Fracking proposal led to chaos, and after the shouting of the Conservatives, and the Conservatives, and the No more, if they had more, or had the cries, This came just five days after Truss sacked her adviser, Kwasi Kwarteng, and replaced him with former Secretary of State and Minister of Health Jeremy Hunt.
Catastrophic budget
In the same vein, the newspaper reveals that Trust made Kwarteng take responsibility for September's mini-budget, even though it is widely seen as a joint venture, and the market's panicky reaction to largely unfunded tax cuts of £45billion has caused the pound to fall and the cost of the new government debt to rise. It pointed out that Truss faced a rebellion by her deputies with the rise in the cost of mortgages, and dismissed Kwarteng, but she could not explain why she was continuing while she strongly called for the tax cuts. Another insult came when Hunt announced the cancelation of almost all tax cuts, and the reduction of Truss's pioneering plan to reduce energy bills, in an attempt to restore stability.