Arabian Gulf
Continuous Support… UAE Provides Ongoing Aid to the Syrian People
The United Arab Emirates continues to offer continuous support to the Syrian people on various fronts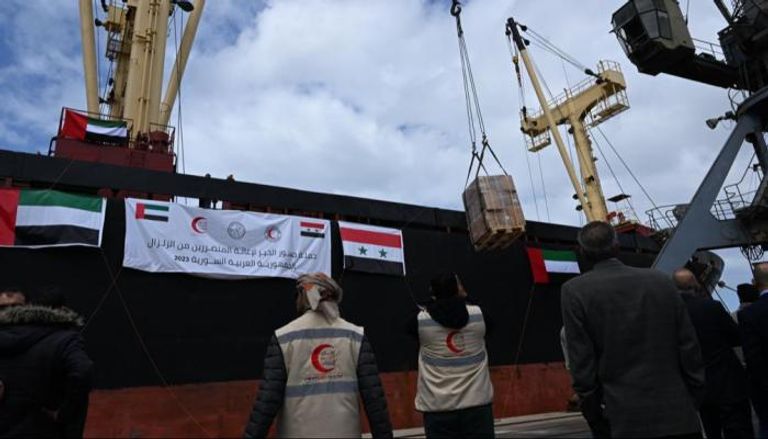 ---
This support includes assisting Syria's return to its Arab fold, contributing to resolving a crisis that has lasted for over a decade, leading to severe humanitarian consequences for the Syrian people and affecting the entire Arab nation. Additionally, the UAE extends significant support by providing aid and other means to promote stability in the country.
Support for the Syrian People
The UAE emphasizes the importance of supporting the Syrian people amid the current crisis, reflecting its deep belief that the only viable solution to the Syrian crisis is political and necessitates continuous support across various sectors.
Continuous Support
According to Syrian political analyst Yaroub Khairbek, the humanitarian assistance provided by the United Arab Emirates comes at a crucial and sensitive time. The latest example was the rescue efforts to save many affected individuals and devastated families following the recent earthquake in Syria. Furthermore, the UAE continues its unwavering political and economic support to the country.
The Syrian political analyst added that these ongoing efforts are in line with the UAE's commitment to supporting the United Nations' humanitarian endeavors and its partners, providing further assistance at all relief levels in Syria and other countries. This approach demonstrates the UAE's unwavering dedication.