Middle east
Deadly Hamas weapons not swept away by 'Storm Al-Aqsa'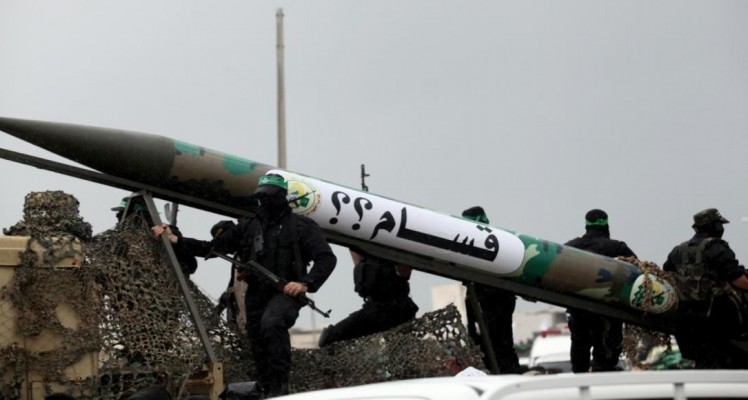 ---
Images that were not swept away by the 'Storm Al-Aqsa' remained stuck in the backstage of the surprise attack by Hamas, revealing many of its deadly weapons stockpile.
By analyzing dozens of photos and videos during the attack, experts say that many of the weapons appear to be Russian or Chinese modified weapons, believed to have been left on the battlefield over the decades and eventually reached Hamas.
According to an analysis by the American network CNN, the Al-Qassam Brigades, the armed wing of the movement, used homemade missiles, modified AK-47 rifles, and Soviet-made heavy machine guns that are decades old.
These weapons make up Hamas' deadly arsenal that fueled a destructive and multi-faceted attack on Israel last week.
Military Strategy According to the American network, the complex planned attack, in which Hamas operatives infiltrated Israel by land, sea, and air, reflects a change in the overall military strategy of Hamas.
Others speculate that certain firearms have been supplied from Iran, which the U.S. Department of State has said supports the movement with funds, military equipment, and training.
The photos analyzed by the network showed a Soviet-made DShK heavy machine gun, which is a 0.50-caliber machine gun that was modified and equipped to fit on a small truck.
In many of the videos and photos analyzed by CNN, the attackers carried AK-47 rifles. Experts say they are deadly, easy to use, and easy to find, making them the preferred assault rifle for armed groups.
Hamas has long relied on rockets to engage in its unequal battles with Israel. On Saturday alone, the movement claimed to have launched 5,000 rockets at Israel, most of which were intercepted by Israel's 'Iron Dome' defense system.
In the initial stages of their attack, Hamas fighters used hand grenades while storming Israeli towns and villages near the Gaza Strip. In a verified video, one of the militants threw a hand grenade at a shelter near the location of the Nova Music Festival, according to the American network.
Ammunition Another video, posted on one of Hamas' social media accounts, showed an aerial view of ammunition that the movement claimed to have dropped on Israeli soldiers using an unmanned aerial vehicle.
CNN could not independently verify the authenticity of the video, but a similar weapon was used in the initial attack in which Hamas dropped grenades on Israeli positions along the border.
In another Hamas video, fighters can be seen carrying weapons through a kite and entering Israel during the first wave of Saturday's attack, with rockets falling near Beit Lahia in Gaza.
Bulldozers are not absent from Hamas' arsenal, and many experts have emphasized the improvisational nature of Hamas' attack, with fighters seemingly using whatever the movement has at its disposal to carry out the assault."