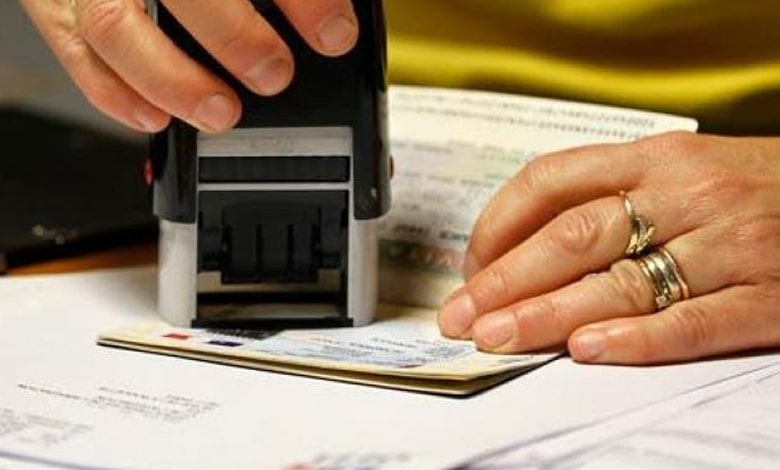 ---
France has imposed stringent visa requirements on citizens of Maghreb countries, including Morocco, Algeria and Tunisia, in an unprecedented decision.
French government spokesman Gabriel Attal said that the decision came in response to the "refusal" of the three countries to issue the necessary consular permits to take back immigrants from their countries of origin that Paris wants to repatriate.
In statements on Europe 1 radio, Gabriel described the French decision as "radical and unprecedented, but it was necessary because these countries do not accept the return of citizens we do not want and we cannot keep them in France."
He said that the three countries positions "slow the effectiveness" of deportations from French territory when decisions are made.
"There was a dialog and then threats were made. Today we carry out the threat."
Referring to visits by Prime Minister Jean Castex and members of his Government to the three States to discuss the issue and to meetings with their ambassadors, he said: "When a file doesn't move after a certain period, we have to apply the rules."
When asked about the duration of the new measures, Attal said they were "decided a few weeks ago" and "will be implemented" to "put pressure on the countries concerned to change their policies and agree to issue these consular permits".
He added: "We would like the reaction to additional cooperation with France so that we can apply our immigration laws."
In other statements to "Le Figaro", the official said that French President Emmanuel Macron has already decided to reduce the number of visas issued to Algeria and Morocco by half, while Tunisia has been reduced to 30%.
According to Europe 1, during the first six months of 2020, France issued about 63,000 visas for 96,000 applications.
In the first six months of 2012, France approved more than two out of only three applications from Algeria;  Europe 1 radio said that President Macron had asked consular services to issue a maximum of 31,500 visas for the next six months.
"Last year, French Interior Minister Gerald Darmanin toured Algeria and Morocco to find a formula for deporting citizens illegally residing in France and pursued by radical suspects."
At 7:00 GMT, the three countries had not officially commented on the French decision.