Policy
Ghannouchi woes to save what's left of Ennahdha movement.. details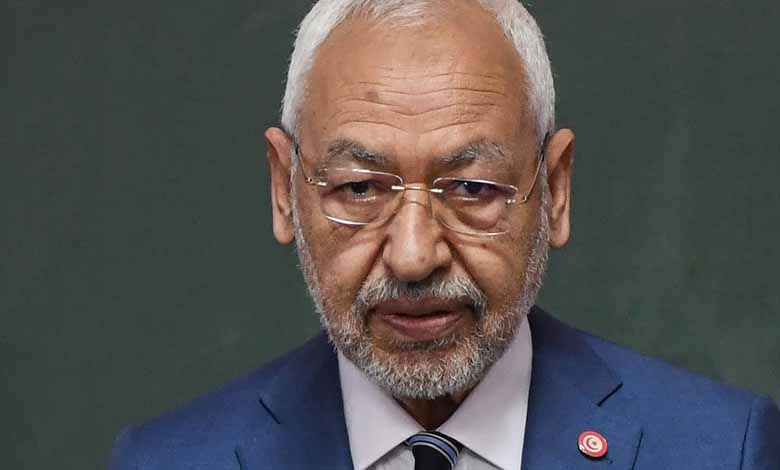 ---
After all the constitutional, legal and popular doors closed for Ennahdha, the political arm of the Muslim Brotherhood in Tunisia, to return to the Tunisian political scene, its leader, Rached Ghannouchi, found nothing but a discussion to discuss in order to save what remains of the Muslim Brotherhood movement from a shaky and almost non-existent presence in the Tunisian political street.
In televised statements, Tunisian radio station Mosaique FM reported that Ghannouchi requested that he resort to "dialog" in order to reach what he called "the equation of coexistence between all political parties," but that this remains dependent on the will of Tunisians, which was manifested in the rejection of Ennahdha's calls to demonstrate against Tunisian President Kais Saied and the draft of the new Tunisian constitution days before the referendum on the constitution of the "new republic" on July 25.
"Popular discontent against Ennahdha is rife in the Tunisian street, especially after its involvement in a large number of financial and political corruption offenses and the financing of terrorist groups was revealed."
The Ennahdha Movement usually argues that most of the cases, in which the evidence and documents prove the involvement of its leaders, are purely "political," as part of a series of the movement's desperate attempts to gain the sympathy of the Tunisian people and return to the Tunisian political scene through the gate of "Al-Madhlumiyeh." A statement of the movement, quoted by "Mosaique FM," said that what was attributed to Ghannouchi in describing the Tunisian security as "tyrants" is "a new episode of targeting political symbols."
In early February, the defense of the martyrs Chokri Belaid and Mohamed Brahmi revealed in a press conference with "documents" the involvement of Ennahdha and its leader Rached Ghannouchi in the political assassinations of a number of political activists, foremost among them Belaid, in the Brotherhood. It also revealed the involvement of Ghannouchi and his son, as well as others, in the crimes of money laundering, and the carrying out of suspicious financial movements with parties linked to the State of Qatar to finance the travel of Tunisian young men to Syria to join ISIS camps, in addition to attacking the internal security of the state, and spying Tunisians.
Ridha Al-Radawi, a member of the defense committee of Chokri Belaid and Mohamed Brahmi, said in the same press conference: An association established in 2011 under the name "Namaa Tounes" aimed at encouraging foreign investments, was involved in the crimes of deportation (sending young Tunisians to fight in conflict and war areas). Preliminary penal research was opened, which was soon pursued by the Ennahdha Movement through its arm in the judiciary. The investigation was halted.