Policy
Hemedti confirms Sudanese Army commitment to leave rule for civilians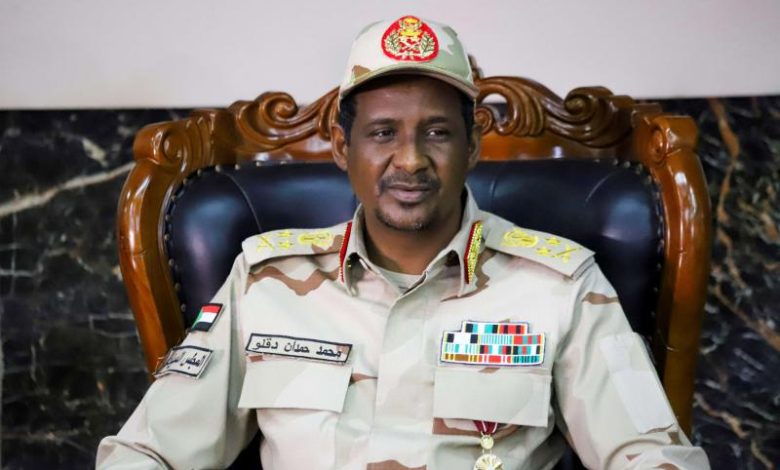 ---
Vice Chairman of the Sudan Sovereignty Council, Lieutenant General Mohamed Hamdan Dagalo (Hemedti), said that the military is committed to leaving power and transferring power to civilians.
In a statement on Friday, he added that the Sovereignty Council categorically agreed that civilians should choose the heads of the Sovereignty Council and civilian ministers.
He stressed that the regular forces would be dedicated to performing their noble national duties as stipulated in the constitution and law.
He called on all revolutionary forces and national political forces to expedite the reaching of urgent solutions leading to the formation of the transitional governing institutions.
In the same context, General Abdel Fattah al-Burhan, Chairman of the Sudan Sovereignty Council, sent a clear message to all parties, in which he confirmed the commitment to complete the transitional period.
Al-Burhan stressed the commitment of the Sudanese military to cooperate with all parties to complete the transitional period.
"We are looking forward to the political forces agreeing to form a government led by a civilian to complete the transitional phase and to hold elections," Al-Burhan was quoted as saying by the Sudanese News Agency on Thursday.
Last week, the head of Sudan's Sovereignty Council warned against "harming the military institution and trying to sow strife among its different factions".