Policy
Houthi violations continue… shelling positions of giants south of Marib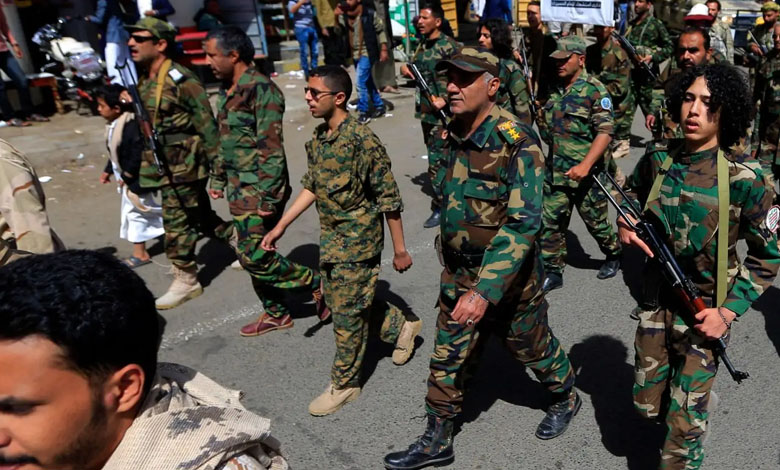 ---
Iranian-backed Houthi militias have continued their military violations of the UN truce; the positions of the giants forces in southern Marib province were bombed.
The head of the Media Center of the Southern Giants Brigades, Asel Saqladi, said that Houthi militias violated the UN truce by targeting the positions of the Giants' forces in Harib district, south of Marib.
The Houthi shelling, which involved artillery shells and the use of mortars banned in urban areas, did not cause human or material damage, he said.
The bombing of Houthi militias against the positions of the forces of the southern giants of Harib, which were liberated last January from the grip of the coup d'état, comes as the violation of the truce escalates and threatens to undermine it.
Local efforts culminated in the opening of a vital road between Al-Bayda and Abyan governorates after years of closure by Houthi militias supported by the Iranian regime.
According to media sources, local mediation culminated in the opening of the strategic road linking Lawdar District in Abyan in the south of Yemen and Mukayras District in Al-Bayda Governorate (central Yemen), following concessions made by the southern resistance under the UN truce.
Engineering teams removed Houthi landmines planted on the main road before it was opened, she said.
The Yemeni government estimated that Houthi militias violated the truce at a rate of 50 per day. It said that since the truce was entered, about 1,100 civilians and military personnel were killed or injured.
A truce between the internationally recognized government and Houthi militias, which came into effect on April 2 and was renewed twice for two months, is in effect in Yemen.
The Government and the Arab coalition have fulfilled their humanitarian provisions, including the ceasefire resolution and military operations, despite the repudiation of the putschists.