Maghreb
In New York, el-Menfi discusses African support for Libyan elections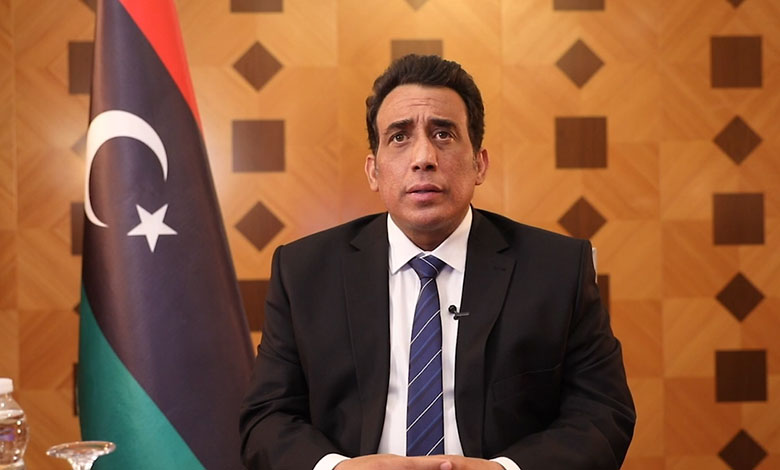 ---
Head of Libya's Presidential Council Mohammed el-Menfi met Thursday with Senegalese President and African Union (AU) President Macky Sall to discuss ways of supporting the elections in his country.
According to a statement from the Libyan Presidential, el-Menfi met with Sall on the sidelines of his participation in the 77th session of the UN General Assembly to discuss the support of the African Union and Senegal for international efforts aimed at achieving reconciliation and stability and to go to elections as soon as possible.
El-Menfi also praised the strong relations between Libya and the Republic of Senegal, pointing to the historical and founding role of Libya in the African Union. At the end of the meeting, the Senegalese President invited the exiled to visit Libya, where the Senegalese President welcomed this invitation.
El-Menfi individuals participated in the 77th session of the UN General Assembly, where they delivered a speech in which they affirmed that their country is seeking its way towards institution-building and the establishment of democratic principles, condemning the negative external intervention in their country, which pushes them towards confrontation, and expressing their aspiration for an active role for the UN through the new leadership of the UN mission.
Africa and Reconciliation
The African Union supports UN mediation between the Libyan parties, especially on the issue of reconciliation. The African Union launched the African roadmap for Libyan national reconciliation last July, which is based on the "total rejection of all forms of internationalization of the crisis and the need to distance the reconciliation process from foreign interference".
Earlier in September, Senegalese President Macky Sall received the new UN Special Representative for Libya, Abdoulaye Bathily, to support him in achieving success in his new mission.
Senegalese envoy
UN Secretary-General Antonio Guterres appointed Senegalese Abdoulaye Bathily as his special envoy to Libya earlier this month, nine months after the vacancy, following the resignation of Slovakian Jan Kubiš last December.
Bathily's appointment was welcomed internationally, locally and in Libya, because of his African affiliation and because it represents the first consensus in the Security Council in nine months on who holds this high position.
Bathily is the ninth person to undertake mediation efforts in Libya after seven envoys since 2011: Jordanian Abdullah Al-Khateeb, British Ian Martin, Lebanese Tarek Mitri, Spanish Bernardino León, German Martin Kobler, Lebanese Ghassan Salamé, and Slovakian Ján Kubiš, eighth among them US National Counsel Stephanie Williams.
The UN mission in Libya is leading several negotiating tracks among Libyans, most notably the political, military, economic and constitutional tracks, with the aim of preparing for the presidential and parliamentary elections that were not held at the end of last year.