Maghreb
International Analyst: Continuation of Armed Groups in Tripoli Hinders Election Process
An international analyst revealed that the continuation of armed groups in Tripoli is hindering the election process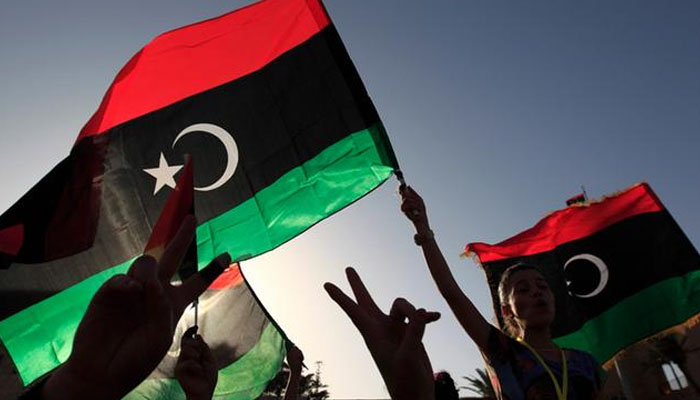 ---
Libya is going through a delicate phase in its political history following the failure of presidential and legislative elections in December 2021 due to the overwhelming power declared by the High Commission for Elections in Tripoli. Political and executive figures have obstructed the electoral process to capitalize on the current situation, leading to significant financial gains.
International Interference
Despite the success of Libyan parties in achieving agreement between the House of Representatives and the State Council on a new roadmap that includes the formation of a new government with the primary task of conducting elections, international forces that complicated the political scene, backed by the UN mission, are seeking to replicate the idea of a "political dialogue forum." They are doing so by promoting the UN envoy to Libya, Abdoulaye Bathily, who is suggesting the formation of a "high-level committee" to organize the elections, disregarding Libyan consensus that has been achieved for the first time on national foundations, away from external dictates.
Possible Solutions?
Dr. Dbichi Akila, an international analyst and head of the French Center for Strategic and International Studies, states that the main reason for complicating the political and military situation in Libya is external interventions and the failure of international powers to understand the composition of the Libyan people. The Libyan people reject any external intervention or attempts to impose dictates and ideas for the service of private agendas. The international community must recognize that the Libyans sitting within their own country and on the same table can achieve national consensus to solve the crisis, provided that external parties do not manipulate the military scene by mobilizing formations and armed militias to create a new political reality in the country and hinder any internal consensus among Libyans.
She added that with the presence of armed groups in Tripoli and the continuation of conflict, it is impossible to hold presidential and parliamentary elections, as they are simply immersed in corruption, bloodshed, and chaos. She also pointed out that the establishment of a state of institutions and justice would lead most of them to accountability and imprisonment, making these militias the primary and major obstacle to any political settlement that could restore stability to Libya.
State of Chaos
She continued: The biggest beneficiary of this chaos is the armed militias that control state institutions in the capital and will not easily relinquish their gains. She noted that they may drag Tripoli into a bloodbath. The Dbichi Akila government, steeped in corruption and squandering the resources of Libyans, is the one that authorized and supported these militias. They are the biggest beneficiaries of these violent events to maintain their grip on power and prevent presidential and parliamentary elections, which will inevitably lead to their downfall and that of their cronies.