Iran
Khamenei Exploits the Economic Crisis in Iran for Illegitimate Gains 
Khamenei exploits the economic crisis in Iran for illegitimate gains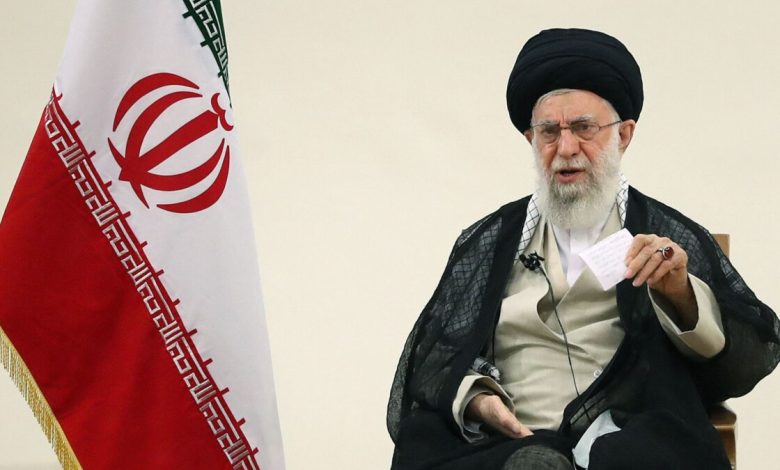 ---
For several years, the Iranian people have been drowning in economic crises, a result of the current Iranian regime's behavior under the leadership of Supreme Leader Ali Khamenei. The regime has been meddling with everything due to its control over the country's resources, and in recent years, it has resorted to robbing Iran.
Despite the US sanctions imposed on the Mullahs' regime, which led to impoverishing the country and its people, the regime eventually gained full control over the state's affairs.
This was confirmed by allegations of corruption within the regime, particularly by Supreme Leader Ali Khamenei himself, who is accused of manipulating the exchange rate of the US dollar in Iran.
Robbing and plundering the iranian people
Iran International TV revealed the regime's open corruption after the United States announced its withdrawal from the Iranian nuclear deal and the subsequent escalation of the dollar's exchange rate in 2017. Khamenei's office sent a message to the central bank requesting that the US dollar be valued at 5,000 tomans.
Since 2018, the toman has remained near the rate set by Khamenei, despite the government's multiple attempts to reduce it to 3,800 tomans, which some consider a heavy and harmful intervention by the Supreme Leader.
Khamenei refused to take responsibility for economic decisions several times, including the issue of rising gasoline prices, but his interference, along with his office, in economic decisions is a common practice within the Iranian regime.
He also intervened in the ban on importing South Korean household appliances and insisted on self-sufficiency, despite environmental restrictions. Khamenei ordered the revival of a chicken breed, which is considered direct intervention in economic planning and decision-making.
Imposing high customs duties
Khamenei's support for automobile manufacturing companies during his visit to an Iranian car factory led to the imposition of high customs duties on car imports and a ban on imports. However, the turmoil in the automobile market and industry, along with the consequences of monopolized car manufacturing companies, made Khamenei change his approach towards them.
Last year, Khamenei criticized the quality of domestically manufactured cars and car companies, saying, "Despite all the support over the years for the automobile industry sector, cars are still not good, and the citizens are not satisfied."
Officials and advisors at the US State Department have accused the Iranian regime of pursuing a campaign to lift sanctions to provide funds for regime leaders to support terrorism through militias scattered in the region, rather than for countering the spread of the coronavirus in the country.
The US State Department advisor, Len Khodorkovsky, considered that Iranian regime officials want to lift sanctions to carry out their own agendas, sharing an image on his Twitter account showing Supreme Leader Ali Khamenei sitting on a pile of stacked dollars.
He wrote, "Khamenei literally sits on billions of dollars. I ask the regime's leaders: How much of his wealth, which is not in his personal account and is stolen from the Iranian people, has he spent on fighting the coronavirus?"