Maghreb
Lebanon Supports Morocco's Unity, Sovereignty against 'Polisario'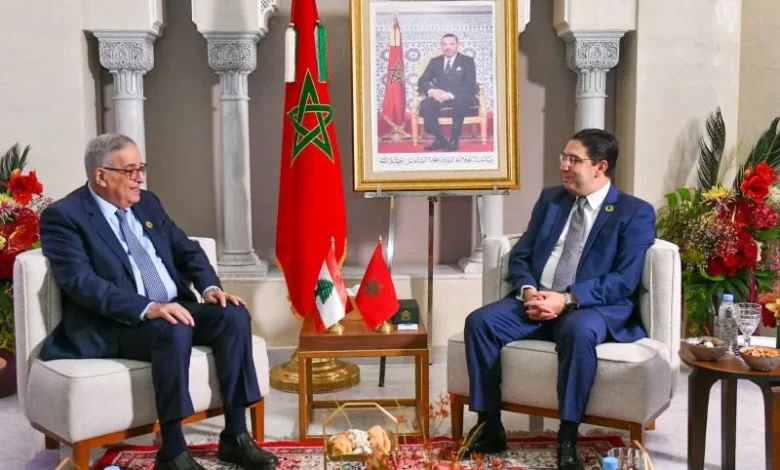 ---
Lebanon affirmed its support for the sovereignty and territorial integrity of Morocco and its rejection of all separatist entities, in reference to the Sahara issue
This position was stated in a joint statement issued following bilateral talks between Moroccan Foreign Minister Nasser Bourita and his Lebanese counterpart Abdullah Bou Habib. On the sidelines of the ninth United Nations Alliance of Civilizations Global Forum in Fez.
The Lebanese Foreign Minister hailed the fraternal relations between the two countries and the continued support of Morocco on Lebanon's core issues, the statement said.
The Kingdom of Morocco, under the leadership of King Mohammed VI, "always stands by Lebanon and supports its just causes, " Bou Habib added.
In this regard, Bouhabib affirmed "Lebanon's support for the sovereignty and territorial integrity of Morocco, and its rejection of all separatist entities (in reference to the Polisario Front) that threaten the unity and integrity of states."
Moroccan Support and Aspirations
For his part, the Moroccan Minister of Foreign Affairs expressed his country's aspiration for the consensus of all Lebanese factions as soon as possible in order to complete the constitutional process by electing a president for Lebanon.
The Moroccan minister also affirmed his country's support for the stability and sovereignty of Lebanon, while expressing Morocco's aspiration to activate bilateral relations between the two countries.
He also expressed Morocco's welcome to the conclusion of an agreement under US auspices to demarcate the maritime borders between Lebanon and Israel, hoping that this agreement will enable Lebanon to benefit from its resources in order to contribute to improving its economy, stability and prosperity.
The Moroccanity of the Sahara is enjoying increasing support from the international and regional community, as was evident in the opening of consulates of the Wazzani countries in the Kingdom's southern provinces.