Middle east
Lebanon teeters on the edge of the abyss
Between condemnations and complete collapse of institutions... Lebanon teeters on the brink of abyss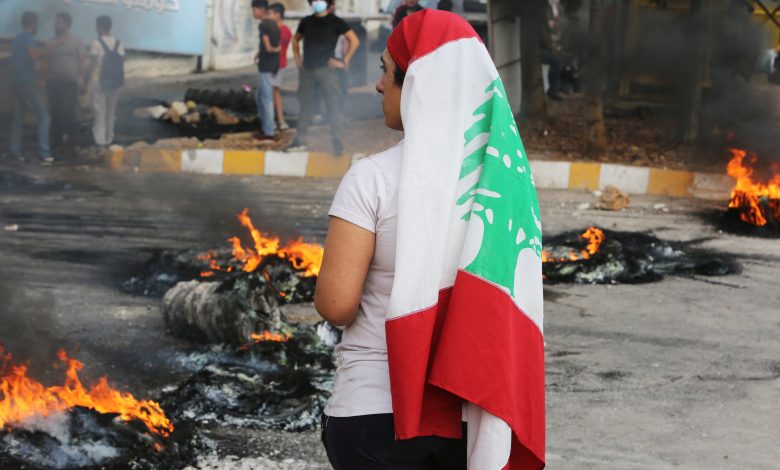 ---
Lebanon is worsening its problems as political and financial leadership vacuums emerge, threatening to plunge the country into an already unprecedented economic collapse. Over the past eight months, Lebanon has been without a president, leaving a caretaker prime minister and a cabinet unable to address the small Mediterranean state's slide into its worst economic crisis in history, which has pushed most of its population into poverty.
Acting Prime Minister Najib Mikati has strongly urged the deeply divided parliament to elect a new president to kickstart the recovery process, but he has failed to do so in over 12 attempts.
Hezbollah condemnations
Voice of America reported that many blame Hezbollah, backed by Iran, for persisting in supporting a candidate, while the entrenched elite in the country, including some in power today, blame decades of mismanagement and corruption. The central bank governor, Riad Salameh, has been in office for three decades, and his term ends this month without a successor being announced.
On the brink of abyss
Analyst Dania Khaled Al-Khateeb stated that sectarian political leaders focus on their communities to maintain power at the expense of addressing the nation's problems.
She added, "Lebanon cannot continue like this, but why do you think they care? Especially politicians like the Speaker of Parliament, Nabih Berri, and influential Druze leader Walid Jumblatt, not just Hezbollah, who have billions of dollars abroad and can always bring their money and bribe the people to maintain their popularity."
She further added, "In January, the army commander will have to leave because he will reach retirement age. We will not have a central bank governor, nor an army commander, nor anything, and this does not really bother Hezbollah and politicians because they care about remaining leaders of their people."
Economic collapse
The US news agency Associated Press confirmed that the Lebanese currency lost about 98% of its value against the dollar during the four-year-long financial crisis. Despite Lebanon signing an agreement with the International Monetary Fund last year, it failed to meet the necessary conditions to secure a $3 billion full-fledged financing program.
The International Monetary Fund stated in a report last month that Lebanon's financial crisis has worsened due to the resistance of vested interests to the critical reforms needed for recovery.
It also mentioned that the GDP contracted by 40%, inflation exceeded 100%, and the central bank's foreign currency reserves were depleted by two-thirds. The International Monetary Fund warned that without reforms, Lebanon's public debt could reach 547% of GDP by 2027.
The influential Maronite patriarch, Bechara Boutros al-Rahi, called on lawmakers to "stop wasting time as institutions collapse one after another, awaiting external inspiration," and to expedite the election of a president to resolve the crisis.
Political analyst Karim Bitar said, "The politicians' games and parliament have become old and absurd, but once again, Lebanon dances on a volcano, and we are on the verge of complete state collapse, with many important state institutions no longer functioning at all, and civil servants are not showing up."
Bitar continued, "Lebanon has become unhinged. The political establishment is using procrastination tactics, buying time, and essentially trying to delay the inevitable collapse."
Observers believe that more Lebanese are now discussing the federal system as a potential way out.