Maghreb
Libya's Haftar declares that he will lift his blockade of oil production for one month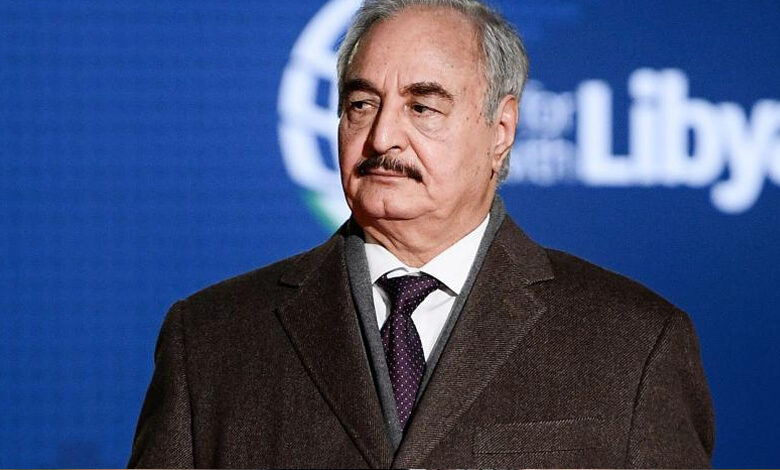 ---
Eastern Libyan commander, Khalifa Haftar, declared on Friday that he would elevate his blockade of oil production for one month and reported that he had agreed with the competitive Tripoli government on fair distribution of energy income.
In fact, a restart of oil exports after the eight-month blockade would reduce the increase of financial pressure for the two parties in the Libyan conflict and could eliminate a major obstacle towards a political settlement, however it is not yet clear if the declared deal has large support.
Moreover, National Oil Corporation (NOC) that manages Libya's energy sector declared that it would not elevate force majeure on exports until the LNA retired fighters from its buildings. It should be noted that Libya and a lot of its state institutions have been divided for years between the internationally recognized Government of National Accord (GNA) in Tripoli and Haftar's Libyan National Army (LNA) in the east.
Nevertheless, the two camps have internal ruptures that have extended since June when the attack of Haftar during 14 months to control Tripoli failed and he was obliged to withdraw to the central coastal city of Sirte.
In the same context, and in Tripoli, the GNA's deputy Prime Minister, Ahmed Maiteeg, published a statement directly after the speech of Haftar and said that it had been decided to continue oil production and adding this would include a new committee to supervise revenue distribution.
He also declared that the committee would coordinate between the two parties to make a budget and transfer funds to cover payments and treat the public debt.
Oil price rise
The news about the possible continuation of Libyan oil exports pushed benchmark Brent oil prices into negative territory on Friday, and they reduced 0.7percent, or 32 cents, at $42.98 a barrel by 1242 GMT.
It's expected that a continued return of Libyan oil exports to an oil market, which already suffering from a deteriorating demand outlook, led to pressure on oil prices further, and can push the Organization of the Petroleum Exporting Countries (OPEC) and its allies to reevaluate their policy about oil production decreases. However, Libya's National Oil Corporation reported that it would not elevate force majeure on exports until oil buildings were demilitarized.