Arabian Gulf
Mars mission Hope Probe of UAE has traveled a fifth of its journey toward the Red Planet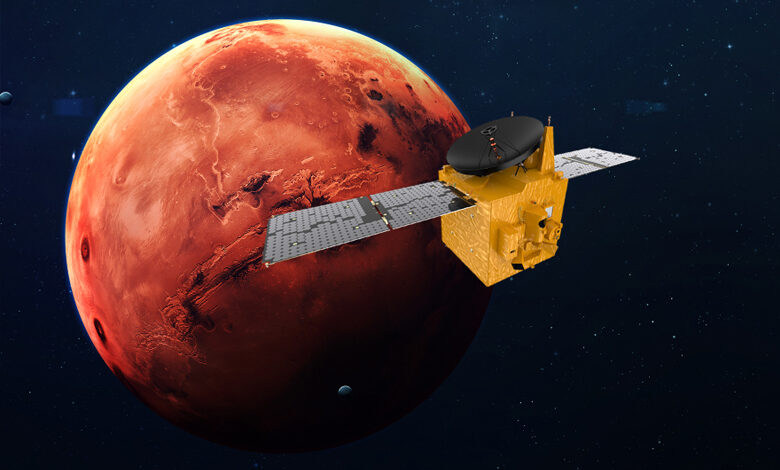 ---
After crossing 100 million km in space, the Hope Probe mission of UAE to Mars has progressed a fifth of its journey toward the Red Planet and it's expected to arrive in its destination in February 2021.
This declaration from Dubai Ruler Sheikh Mohammed bin Rashid on Monday about crossing the milestone mark after month that the probe made its historic travel from Japan to space.
Sheikh Mohammed bin Rashid reported: The Hope Probe is officially 100 million km into its journey to the Red Planet. Mars, as demonstrated in the image captured by the Probe's Star Tracker, is ahead of us, leaving Saturn and Jupiter behind. The Hope Probe is expected to arrive to Mars in February 2021. He also added: In less than 170 days, we will celebrate the probe's entry into the Red Planet's orbit. It will be a path-breaking achievement in the history of global Mars missions.
The Hope Probe has so far traveled 20 percent of its 493-million-kilometer journey to Mars after its successful travel from Tanegashima Space Center of Japan on July 20, according to authorities. It's currently traveling at an estimated speed between 110,400 km/h to 122,400km/h, and it's expected to automatically reduce its speed to 18,000 km/h when it gets closer to Mars.