Policy
New confrontations broke out in Nagorno-Karabakh although Washington discussions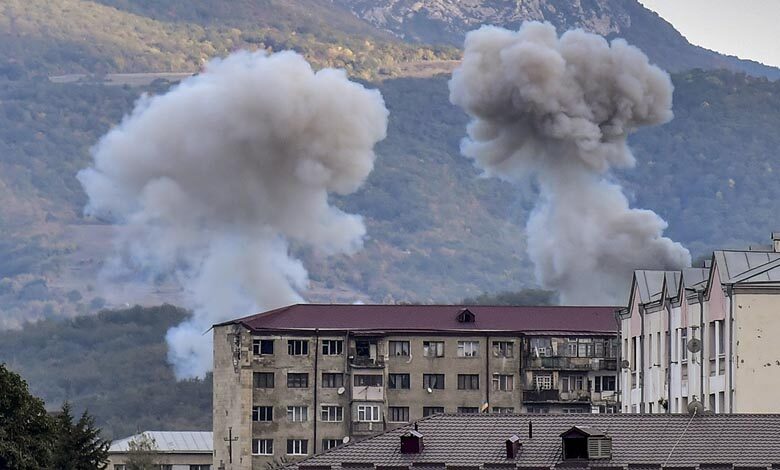 ---
New confrontations between Azerbaijan and ethnic Armenian forces happened about Nagorno-Karabakh after a day of discussions in Washington seeking to cease the harmful fighting in the mountain area in more than a quarter of a century.
In this context, defense ministry of Azerbaijan declared that there is fighting in and around Nagorno-Karabakh, which is a part of Azerbaijan populated and controlled by ethnic Armenians. In fact, local officials accused Azerbaijan's forces of attacking structures in Stepanakert that constitute the largest city in the region, while Baku denied that.
It should be noted that US Secretary of State Mike Pompeo gathered separately with the foreign ministers of Azerbaijan and Armenia on Friday for trying to end almost a month of deadliest fighting that according to Russian President Vladimir Putin, 5,000 people were killed.
The failure of two Russia-brokered ceasefires had already conducted to the weakness the prospect of a rapid end to the fight that happened on Sept. 27 about Nagorno-Karabakh.
Otherwise, Azeri forces declars that they have made territorial achievements, including a complete control of the border with Iran, while Armenia denied that and Nagorno-Karabakh's ethnic Armenian administration indicated that its forces have repulsed attacks.
Moreover, President, Ilham Aliyev, informed French newspaper Le Figaro that Azerbaijan was ready to start the negotiations however he blamed the actions of Armenia for the continued aggressions.
Aliyev said: We are ready to stop even today, but, unfortunately, Armenia grossly violated the ceasefire …If they don't stop, we will go to the end with the aim of liberating all the occupied territories.
On his part, US President Donald Trump reported that good progress was achieved on this question but he refused to say if he had spoken with the leaders of the two countries.
Armenian Foreign Minister Zohrab Mnatsakanyan informed reporters when he exited the US State Department about the question how his talks went, he answered that it was very good, and added that work on a ceasefire would continue.
Indeed, world powers want to avoid a large war that attracts Turkey, which has expressed its support to Azerbaijan, and Russia, which has a defense accord with Armenia.