Arabian Gulf
On Emirati Women's Day: How has the UAE supported women's empowerment and unleashed their potential?
The UAE supports women's empowerment and unleashes their potential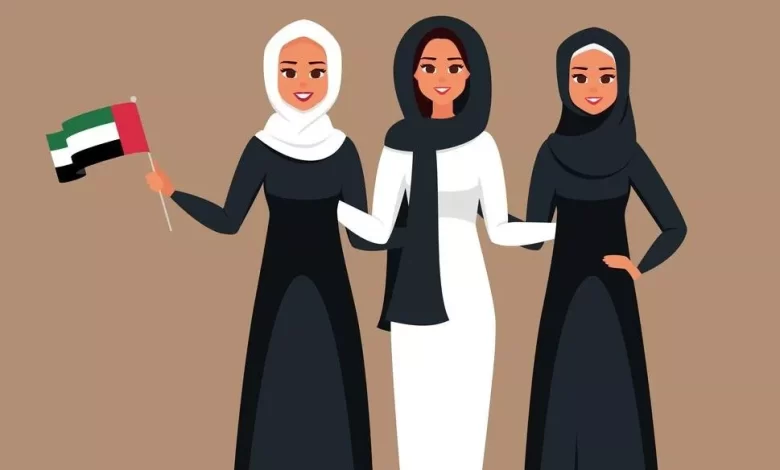 ---
The United Arab Emirates celebrates "Emirati Women's Day," an annual occasion to officially and popularly honor the experience of "Daughters of the Emirates" and express pride in their vital role in the society's advancement.
This year's celebration is held under the theme "We Share for Tomorrow," aligning with the state's slogan for 2023, "Today for Tomorrow," as launched by His Highness Sheikh Mohamed bin Zayed Al Nahyan, the President of the UAE.
Women's Empowerment in the UAE
Since the establishment of the UAE, there has been a strong emphasis on empowering women. Women's work in the UAE began on February 8, 1973, less than two years after the formation of the UAE, with the founding of the Abu Dhabi Women's Renaissance Association as the first women's collective in the UAE.
The state's supportive vision for Emirati women and its belief in their pivotal role as key partners in development and shaping the future has led the UAE to achieve a prominent position in international reports and global competitiveness indices related to women's empowerment and gender balance. The UAE ranks first in the Arab world and eleventh globally in the Gender Equality Index 2022 issued by the United Nations Development Programme. Additionally, the UAE has topped the Middle East and North Africa region for the third consecutive year in the "Women, Business, and the Law 2023" report by the World Bank.
Mother of the UAE
Her Highness Sheikha Fatima bint Mubarak, Mother of the UAE, Chairwoman of the General Women's Union, President of the Supreme Council for Motherhood and Childhood, and Supreme Chairwoman of the Family Development Foundation, launched the National Policy for Women's Empowerment in the United Arab Emirates 2023-2031. This initiative was based on a decision by the Cabinet to coincide with Emirati Women's Day for the year 2023, under the theme "We Share for Tomorrow."
The policy reflects her Highness's vision of achieving equitable and inclusive women's participation in all fields and enhancing the quality of life in society. It provides a general framework and reference for decision-makers in federal and local government institutions, the private sector, and civil society to ensure the enhancement of women's empowerment and leadership in the United Arab Emirates.
Emirati journalist Dharrar Bahloo said he applauded the advanced positions the UAE has achieved in the global journey toward gender balance, surpassing the United Nations' target for the planet by 2030. The UAE recently ranked 26th globally and first regionally in the latest international rankings towards this goal.
In his statements, Bahloo added: "Since its inception, the UAE has been striving to empower women, recognizing them as partners in the society, the other half of the Emirati community that aspires to progress."