Arabian Gulf
Saudi Arabia allowed citizens and residents to pray in Grand Mosque in Mecca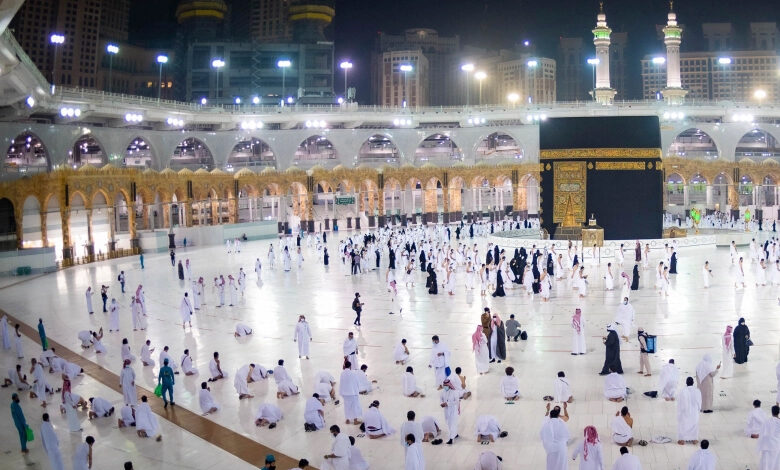 ---
Saudi Arabia permitted on Sunday the citizens and residents to pray in the Grand Mosque in Mecca, this is happened for the first time after arresting prayers in the Holy mosque as part of the efforts of the government to limit the spread of the coronavirus.
State TV AlEkhbariya declared that a group of prayers prayed Fajr (the dawn prayer) in front of the Holy Kaaba, Islam's holiest site, as Jama'a (group prayer).
It should be noted that Saudi Arabia had postponed in March all Friday prayers and daily prayers in mosques over the Kingdom because of COVID-19.
In fact, the Kingdom had organized a restricted season of Hajj pilgrimage and started permitting Umrah pilgrimage in stages starting from October 4. According to the Ministry of Health, Saudi Arabia's coronavirus cases raised to 341,854 confirmed COVID-19 cases, while 328,165 recovered patients and 5,165 deaths cases until Saturday.