Arabian Gulf
Soudan: UAE operates Air Bridge to provide relief to flood victims 
---
As part of the United Arab Emirates' general policy of assisting brotherly and friendly peoples, field teams from the United Arab Emirates Red Crescent distributed food baskets and shelter materials to Sudanese families affected by floods and flooding. This assistance, which will benefit 3,500 people, is part of the Emirates' ongoing humanitarian and relief efforts in Sudan. This has prompted the population to thank the UAE government for their rescue.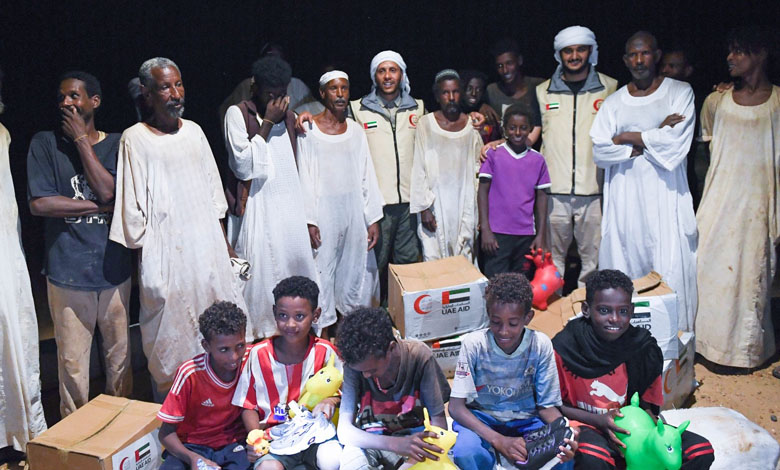 Airlift
The UAE Red Crescent distributed aid to the residents of Al Jalala village – in the border area between the White Nile and South Sudan, more than 400 kilometers from the Sudanese capital, Khartoum – after they were stranded. She added that the UAE food aid was transported by small boats, which is the only way to reach the residents of the village, which was swept by floods. The residents of Al Jalala expressed their thanks to the UAE and its leadership for the help.
Residents of the village of al-Debkariya al-Bahr in White Nile state did the same, the newspaper said. Ali al-Nur Rahma said floods swept through the village and nearby villages, destroying agricultural crops, and that UAE aid gave hope to those suffering from the humanitarian crisis.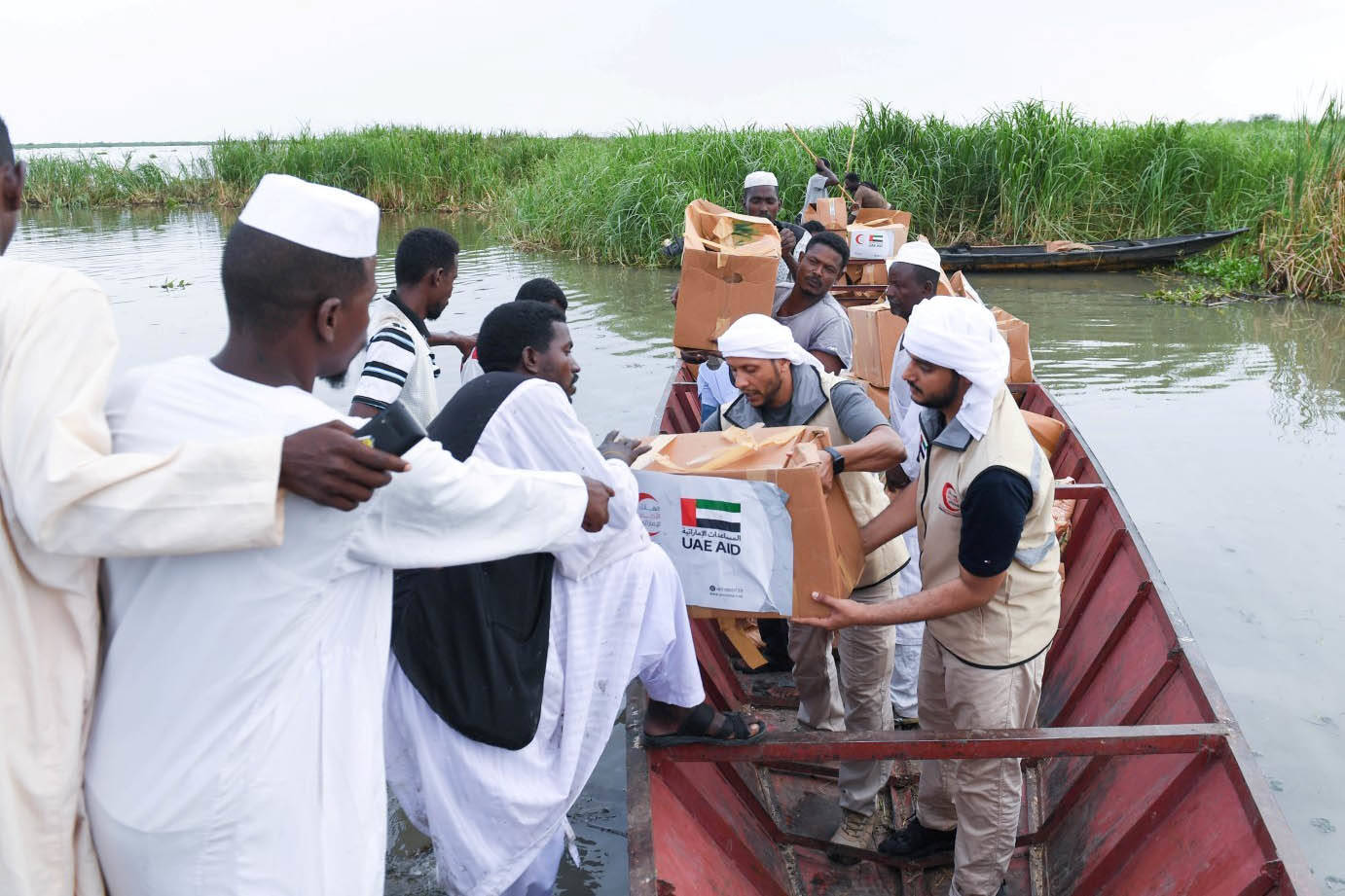 Mahdi Ali Mohammed, one of those affected, said: The floods swept through a full-scale public effort and destroyed everything, including our homes and crops, and blocked roads until we became completely isolated and thousands of people now suffer from hunger. What makes the situation more difficult is the spread of mosquitoes that carry diseases. He added that the UAE aid greatly mitigated the effects of the disaster and provided food at difficult times for citizens. In the same context, Fatima Mohammed Ahmed said "The floods came and destroyed everything, we lost land, crops and livestock, and we do not find anything to eat after houses collapsed and lands were destroyed", one of the victims. The aid of the UAE Red Crescent made a difference and saved hundreds of lives, especially as hundreds of families and their children were in dire need of relief items and tents to shelter after their homes collapsed, she added.