Policy
The Sudanese army warns Kenya against sending peacekeeping forces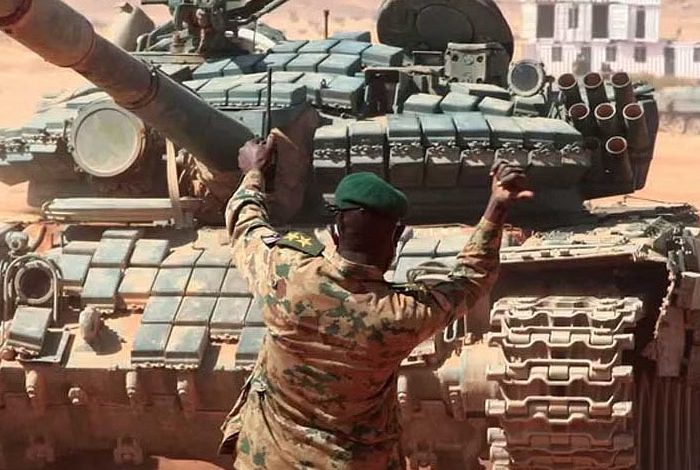 ---
A senior commander in the Sudanese army rejected an initiative led by Kenya to send peacekeeping forces from East Africa to help end the conflict in Sudan, which has been ongoing for over 100 days. In a video published on Monday, he emphasized that any of these forces would not return to their country alive.
The Sudanese army and the quasi-military Rapid Support Forces, which they are fighting, have received several offers of international mediation, but none of them have succeeded in putting an end to the fighting that erupted on April 15.
Earlier this month, the Intergovernmental Authority on Development (IGAD), a regional bloc in East Africa that includes Kenya, proposed an initiative that involves deploying peacekeeping forces in the Sudanese capital, Khartoum.
The Sudanese army has repeatedly rejected Kenya's initiative, accusing it of supporting the Rapid Support Forces. They stated that any foreign peacekeeping forces would be considered hostile forces.
Assistant General Commander of the Sudanese Armed Forces, Major General Yasser Al-Atta, said in statements to soldiers: "East African forces, stay in your place… If the Kenyan army wants to intervene, let it come," and he pledged that none of these forces would return.
He also went on to say that a third country is the one that pushed Kenya to propose this initiative, without mentioning the name of this country.
Korir Sing' Oy, the Kenyan Minister of Foreign Affairs, responded to Reuters by saying: "This statement doesn't deserve a comment from us," adding that the accusations are baseless and that his country remains neutral.
He continued: "By insisting that lasting peace can only be achieved through involving civilian parties in any mediation process and calling for accountability for heinous acts, some in Sudan may find it difficult to accept these principles.