Policy
The Sudanese crisis continues.. What are the proposed solutions in the current period?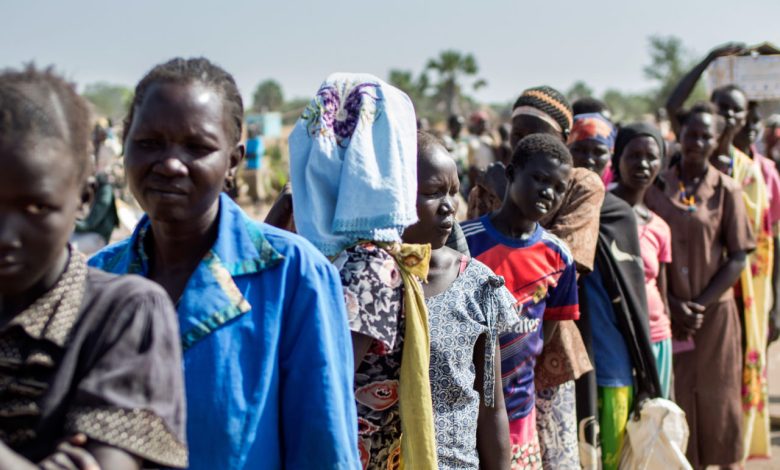 ---
The Sudanese crisis continues to cast a shadow over the Middle East region, with the fighting between the Sudanese army and the Rapid Support Militia intensifying and both sides insisting on igniting the situation and thwarting all initiatives calling for calm and a cessation of hostilities, which are being breached. This raises an important question about the future of Sudan.
Continued fighting
Sudanese journalist Mohamed Al-Tayeb confirmed that the continuing clashes in Sudan between the Sudanese army forces and the Rapid Support Militia reveal the existence of hidden fingers behind the continuation of the Sudanese crisis, especially that the conflict is a power struggle between the army forces, the Rapid Support Militia and the political forces.
He added that the continuation of this fighting would have very serious negative repercussions, the most important of which would be the disintegration of the Sudan into several small states, especially as we have problems in eastern Sudan and in southern Sudan with Ethiopia, in addition to the fact that neighboring countries such as Chad have elements inside Sudan from the Zaghawa tribe, as well as Niger and Mali through the Rizeigat tribe.
Clashes return
Dr. Asmaa Al-Husseini, a professor of political science and a specialist in Sudanese affairs, said that the return of clashes between the Sudanese Army forces and the Rapid Support Militia has become a cause of concern about the future of Sudan. The talks that took place in Jeddah were preliminary principles, under the auspices of the United States and Saudi Arabia, with the aim of restoring the principles of humanity to international laws pertaining to the protection of civilians in times of war and the rules of engagement that were violated by both sides.
In press statements, she pointed out that the first round has ended and another will begin, and it will provide for the humanitarian aspects and identify more to protect civilians and allow them to leave the war zone, especially in the explosion of fighting between the Sudanese army and the Rapid Support Militia as a result of the refusal of both sides to calm down and cease-fire, as they believe that the solution to the matter is military, and this comes on the lives of civilians, especially since the conflict will spread to other areas such as Darfur.
She added that international and regional pressure must be exerted on both sides of the conflict to reach a solution to the Sudanese crisis with the Egyptian role, because prolonging the war in Sudan would put the future of Sudan at a crossroads, especially in light of fears that the conflict would spread to neighboring countries, putting Sudan's unity at stake.