Maghreb
The Tunisian President criticizes the slackness in recovering stolen funds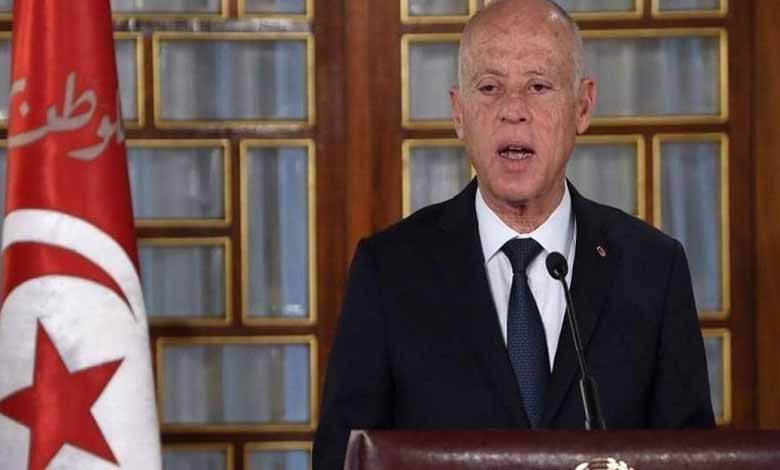 ---
Tunisian President Kais Saied on Thursday called on the criminal reconciliation committee to make more efforts to recover looted money, criticizing the committee's "inaction with the corrupt." This file is among the most prominent files that he pledged to resolve after taking exceptional measures on July 25, 2021.
Saied made the remarks during a visit to the headquarters of the Penal Reconciliation Commission in Tunis, according to a video published by the Tunisian presidency on its Facebook page. "The money that has been acknowledged to have been looted from the corrupt amounted to 4.35 billion dollars and should be recovered," he said.
He added, "We are in a race to recover the looted people's money (from the corrupt), and despite the issuance of the decree regulating the work of the Penal Reconciliation Commission, nothing has been achieved, confirming that, "The money that was looted from the Tunisian people in the report of the late Abdelfattah Amor is within the limits of 13.5 billion dinars (4.35 billion dollars)."
Omar Jamai was appointed in 2011 to monitor money looted by corrupt members of the family of former President Zine al-Abidine Ben Ali and his loyalists before the January 14, 2011 revolution.
"The first six-month deadline for the completion of the committee's work has expired," Saied said. "We have entered the second phase and nothing has been accomplished.
He strongly criticized the committee's work, saying, "We keep searching for money from abroad, while money is in Tunisia. This inaction is unacceptable."
The Tunisian president is counting on the recovery of looted funds, or a portion of them, to get out of the country's financial crisis. The amount represents more than two times the estimated $1.9 billion in funding requested by Tunisia from the International Monetary Fund.
Tunisia is suffering from a severe financial crisis, with high inflation and falling purchasing power among its most prominent repercussions.
On March 22nd, Tunisia announced a penal reform (compromise) related to "economic and financial crimes" in corruption cases in exchange for money back, according to a presidential decree.
On May 10th, Saied appointed Minister of Justice Leila Jaffal to form a committee for reconciliation with businessmen involved in corruption cases.
On July 28, 2021, Saied stated that the money looted from the country amounted to 13.5 billion dinars "and must be returned in return for a penal reconciliation with the businessmen involved in looting it."
"There are 460 people who have looted the country's money, according to a report issued by the National Commission of Inquiry on Bribery and Corruption," he said, without naming them.
On November 11th, a presidential decree was issued in the Official Gazette naming the commission's eight members and its chairman, Judge Makram Benmena.