Maghreb
Tunisia continues its efforts to dry up the sources of the Muslim Brotherhood… A lawyer arrested on this charge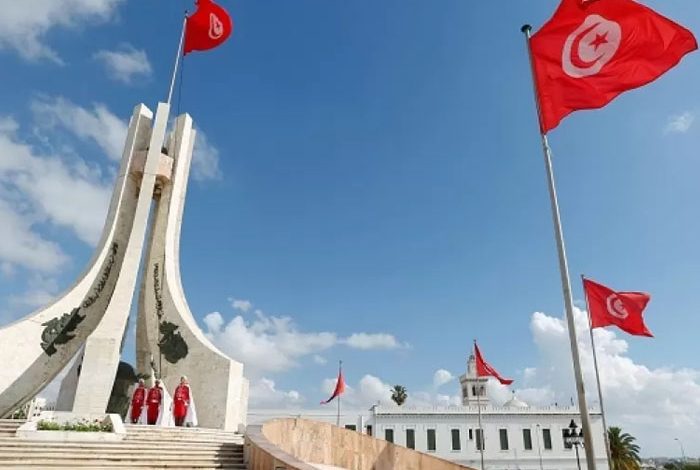 ---
As part of its efforts to dry up the sources of the Muslim Brotherhood and cleanse the country from their crimes and practices over the past decade, Tunisian authorities arrested a lawyer on Sunday on charges of spreading false news and damaging security. There are suspicions that he works for the content production company "Instalingo," an "Islamist" company that seeks to undermine the state, its symbols, institutions, and apparatus through the dissemination of rumors and lies to disrupt the security situation.
The Court of Appeal in Monastir, eastern Tunisia, has ordered an investigation against the lawyer on the grounds of "intentional use of information and communication systems to disseminate false news with the aim of defaming others, harming public security, and national defense," according to the spokesperson for the Monastir courts, Farid Ben Jaha.
Tunisian activists stated that Abbas' arrest came after evidence emerged of his involvement in a serious criminal conspiracy to slander, defame, insult, violate the honor, and target the state and violate its national security on suspicious social media pages managed from abroad.
The lawyer oversees the management of more than 30 Facebook pages and over 8 private groups. Among these suspicious pages are "Sib Saleh," "Akhbar Sadr Baal," "Tunis Al-Siyasiyah," and "Al-Mard Al-Jazairi for Information and Secret Security."
Last Wednesday, Tunisian President Kais Saied emphasized the important role of both the Technical Agency for Information Security and the Technical Agency for Communications, especially in light of the use of social media networks to spread false news, rumors, insults, and defamation targeting several officials within the state apparatus, with the aim of creating doubt and suspicion about any official entity or individual.
Saied stated that these platforms are no longer social media networks, "but have become tools used by known entities inside and outside the country to undermine Tunisia's national security. Violating honor, threatening with murder, and seeking revenge have no relation to freedom of expression; they are acts criminalized by law."
He also stressed that "the state is not managed based on rumors and false allegations, nor is it governed by what is published on these networks."
The Ennahdha movement, the Muslim Brotherhood's affiliate in Tunisia, attempted to sow chaos through protests that did not find any resonance. It then turned to social media platforms through electronic flies that incessantly spew their toxins using false information and misleading analyses.
The case of "Instalingo" dates back to October 2021 when authorities arrested employees of the company on charges including "committing a heinous act against the head of state, conspiring against internal state security, and espionage." The judiciary issued an arrest warrant against Rached Ghannouchi, the leader of the Tunisian Muslim Brotherhood, in this case.