Maghreb
Tunisia/Ghannouchi: Further investigation into terrorist deportation and money laundering cases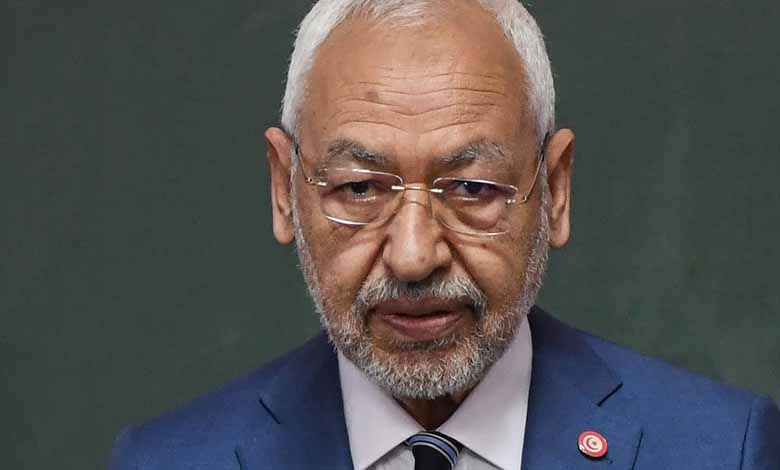 ---
In continuation of the investigations with Rached Ghannouchi, the leader of the Muslim Brotherhood Ennahdha Movement was subjected to an interrogation and investigation for 12 hours during which he heard lawyers' arguments regarding the issue of interpreting terrorists. Following the hearing and interrogation. A judicial source confirmed that "the investigating judge in the judicial branch of combating terrorism (a competent court) decided to keep the leader of the Tunisian Muslim Brotherhood, Rached Ghannouchi, in case he was released pending investigations related to the networks of travel to the hotbeds of terrorism and conflict". The representative of the public prosecution demanded the issuance of a deposit card in prison against Ghannouchi, but the investigating judge decided to keep him in a state of release.
Investigating Ghannouchi
In late September, the investigating judge decided to postpone hearing Ghannouchi until November 28, and to postpone listening to former Muslim Brotherhood Prime Minister Ali Larayedh until December 19. Habib Ellouze and Mohamed Frikha were to be kept in prison, but their hearing was postponed for a later date. In late 2021, Fatima Masdi, a former member of the parliamentary committee, filed an appeal to investigate networks involved in recruiting and sending young people to hotbeds of tension, known in the media as the "Tunisian extremists travel" in which 817 people are accused. In late 2016, Tunisia formed a parliamentary committee to investigate networks involved in recruiting and dispatching young people to hotbeds of tension in the world, to participate in terrorist organizations. Ghannouchi, 81, was summoned on July 19 for questioning in a case related to money laundering and corruption. The Tunisian judiciary issued a travel ban on June 27, 2013, as part of an investigation into political assassinations that took place in 2013. Security and official sources estimated in past years that about 6,000 Tunisians went to Syria and Iraq in the past decade to join terrorist groups, including Daesh.
The involvement of Ghannouchi and Jebali
Tunisian authorities announced that the anti-terrorism court had ordered the freezing of the financial assets and bank accounts of 10 figures, including Ghannouchi and former Prime Minister Hamadi Jebali. Ghannouchi was also summoned on July 19, 2022 for investigation in a case related to money laundering and corruption. Ennahdha denied the charges against its leader. The Tunisian judiciary had issued a travel ban on June 27 in connection with an investigation into political assassinations in 2013.
Ennahdha Leadership
Ennahdha leaders alongside Ghannouchi, including former Interior Minister Ali Laarayedh and leading figure Habib Ellouze, along with former MP and businessman Mohamed Frikha, and security commanders who had previously held Interior Ministry responsibilities during the Ennahdha-led troika's rule from 2011 to 2014, pursue suspicions of involvement in pushing young people to join hotbeds of tension and terrorism outside the country through mosques and associations during its rule from 2011 to 2014, when traveling and extremist networks were active.
Heavy file
Hazem Qasouri, a Tunisian political analyst, said the issue of interpretations is a heavy one that requires a highly professional dismantling, especially one with international shades and close links to the Muslim Brotherhood organization and foreign countries.
Qasouri added that the investigation with Ghannouchi is only one chapter of uncovering an organization that used terrorism as a means to overthrow national regimes that played a role in national independence, pointing out that the networks of extremists travel are a terrorist network linked to contaminated funds across the world, which requires intensive international cooperation to uncover Ghannouchi's true wealth.