Maghreb
Tunisia: The next parliament without Brotherhood and the boycott of Ennahdha are a political maneuvers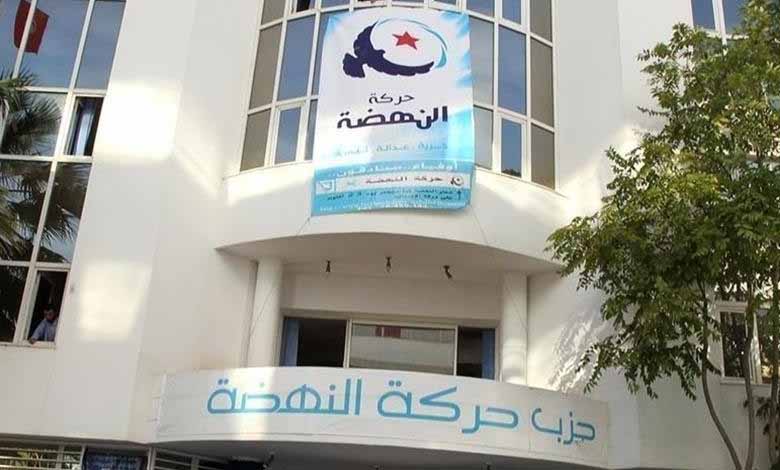 ---
The Ennahdha Brotherhood movement in Tunisia is suffering one defeat after another. What increases its losses is the state of popular anger towards what the terrorist movement is doing, after it was proven that it was involved in acts of violence, terrorism, corruption and assassinations throughout the past period; This demonstrated the reality of that terrorist movement to world public opinion and revealed its ugly and terrorist face.
The issue of young Tunisians traveling to dangerous hotbeds to support terrorist organizations such as ISIS and Al-Qaeda is one of many terrorist cases involving the terrorist Ennahdha Muslim Brotherhood movement. This has revealed many things that are absent from this terrorist group and its involvement in many violent files. The head of the Tunisian Ennahdha Movement, Rached Ghannouchi, is considered the most prominent suspect in this file, although he has been kept out of prison until now. Most of the fingers are pointed at him as the speaker of the parliament, the hidden engine of the ruling circles lately, and in continuation of the failure and crises facing the Tunisian terrorist movement Ennahdha. Many statements have been issued, including one stating that it is not concerned with the upcoming legislative elections, which will be boycotted.
For his part, Tunisian political researcher Ali Badawi said that Ennahdha is involved in many terrorist cases, the most important of which is the issue of youth travel to terrorist hotbeds, stressing that this issue is legal and has nothing to do with political matters, pointing out that the Tunisian judiciary got rid of all political pressures, and deals with the issue from a purely legal, not political, perspective, which is considered the largest in the Tunisian judicial arenas in recent decades; It involved more than 800 defendants, in a precedent that never happened before.
He added: The involvement of Ennahdha and its leader, Rached Ghannouchi, in sending Tunisian youth to hotbeds of conflict and tension in foreign countries, in addition to the involvement of many elements of that movement, all these terrorist issues will confront Ennahdha politically in a great way. He pointed out that the contradictory statements of Ennahdha saying that it will boycott the elections, but that its non-participation is not a boycott, but there is something that prevents it politically and legally from participating in that electoral battle. He added that Ennahdha will have no place in the upcoming legislative elections, and that all the statements it makes are attempts to draw popular attention to it. All these Brotherhood attempts are known in all Arab countries facing the plans and terrorism of the Brotherhood.