Arabian Gulf
Tunisian Parliament elects its president.. The most prominent contenders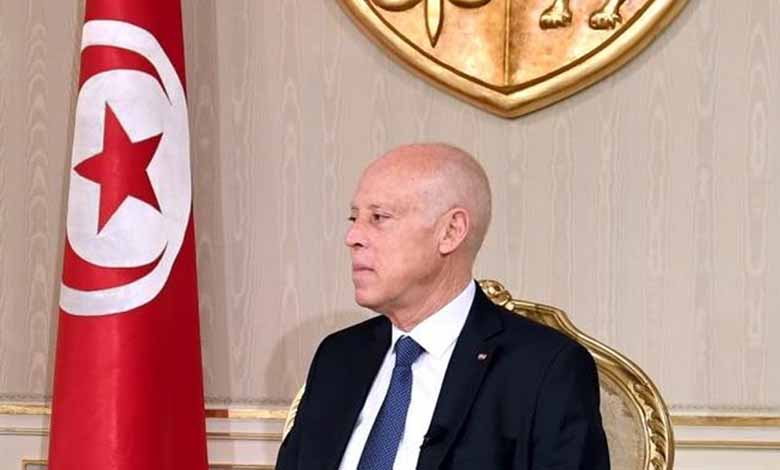 ---
Eight deputies were nominated to head the new Tunisian Parliament during the inaugural session chaired by the President of the Age.
The list of candidates consists of Ibrahim Bouderbala, an independent candidate under the "People's Victory" initiative; Hisham Hosni, a member of the People's Movement; Fawzi al-Dass, a member of the Wafaa Movement; Maher al-Qattari, a member of al-Bawab Club; Abdel Salam al-Dahmani, and Shafiq Zaafouri, and Badreddine Gamoudi, a leader of the People's Movement.
The former dean of lawyers and a close associate of Tunisian President Kais Saied, Ibrahim Bouderbala, remains the favorite to win.
The Bardo Parliament in Tunis was reopened on Monday after being closed to the Brotherhood and its leader Rached Ghannouchi, the former head of the legislature, before leaving office on July 25, 2021.
The inaugural session of the new Assembly of Representatives of the People kicked off today, stemming from the December 17, 2022 elections and blocking the way for the Brotherhood's ambition to return to the 2019 parliament.
The Brotherhood-controlled parliament was dissolved by Bardo Dome developments amounting to an exchange of violence and was dissolved by presidential order on March 30, 2022.
Saleh al-Mubaraki, a parliamentarian with the support of the youngest and youngest, presided over the opening session.
Last Thursday, Tunisian President Kais Saied invited members of the Assembly of the Representatives of the People to attend its opening plenary session.
Selection mechanism of the President
If no candidate obtains a majority in the first session, a second round, to which the two candidates obtaining the most votes, shall be organized at the same opening session.
The winner is the candidate receiving the most votes. In the case of equality, the older candidate is more likely to win. In the case of continued parity, a draw is used to determine the winner.
The chairperson of the session shall announce the name of the winning candidate for the presidency of the council and the names of its two deputies, after which the opening session shall be adjourned.
The plenary shall resume its work under the chairmanship of the President-elect and with the assistance of the two Vice-Presidents.
The President shall submit to the Council the composition of the Committee for the Preparation of Rules of Procedure. He shall then announce the opening of candidacy for the said Committee, receive and announce candidacies at the same meeting and present the composition to the vote by an absolute majority of the members.
The President of the Council shall invite the Committee to prepare the rules of procedure of the meeting immediately following the opening plenary meeting and shall announce the adjournment of the meeting.
Four political forces – the Young Tunisians Movement, known as the July 25th Movement, the People's Triumph Coalition, the People's Movement Party, and the People's Front Establish – won the last election. A group of independents, whose affiliation has not yet been determined, also won.