Maghreb
Tunisia's president to publish new draft constitution in Official Gazette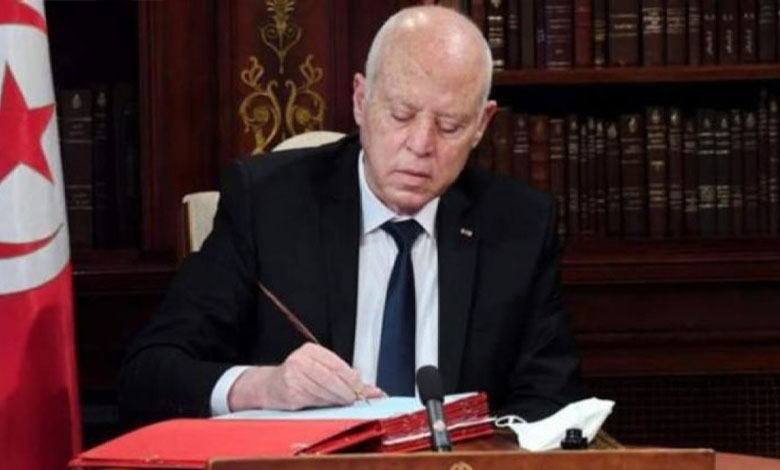 ---
Tunisian President Kais Saied has published in the official gazette a new draft of the proposed constitution that includes a number of amendments.
According to Reuters, the amendments are minor and do not affect the president's powers.
Amendments to 46 chapters of the proposed constitution are mostly minor and formal.
The Tunisian president hinted at the possibility of a reform and revision of the draft constitution that is in the referendum on July 25th.
In a speech broadcast on his Facebook page on the occasion of Eid Al-Adha on Friday evening, the Tunisian President said that there were errors in the form and the order leaked to the draft constitution, which should have been corrected, and that there is a possibility to reform and review the draft constitution put to referendum.
He added that tyranny went away without a return, and will never return, neither by the text of the constitution nor by any other legislative provision. There is no retreat in the text of the constitution from the fundamental choices or the major principles, because they are part of the essence and spirit of the revolution.
"It is ironic that those who falsely claim to fear dictatorship are those who wreaked havoc and tyranny on earth under the false title of democratic transition," he said.
More recently, Tunisia's new draft constitution was published in the Official Gazette, which included 142 chapters and 10 chapters and provides for a presidential system in which the president appoints the government as stipulated in the constitution.
According to Reuters, Tunisian President Kais Saied will continue to govern by decree until the election of a new parliament in December.
The new constitution, which will be put to a referendum in Tunisia, will be closer to a presidential system, the news agency said.
Last May, Saied appointed Sadok Belaïd to head an advisory committee charged with drafting a new constitution for Tunisia.
President Saied suspended the 2014 constitution after announcing the country's exceptional measures on July 25, 2021. The parliament froze and then dissolved, as well as dissolving constitutional bodies and the Supreme Judicial Council, replacing it with an interim council and dismissing dozens of judges.