Exclusive
Turkey's fear of social media leading to new restriction law
Anna Gölz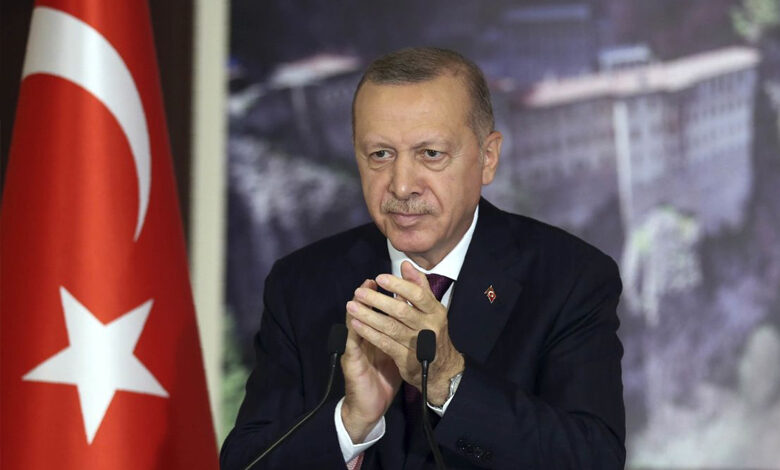 ---
It is a standard move to pass a law controlling or rather blocking social media in times of election or when support within the general public decreases. The Turkish government for sure has the use of it: again and again, it tries to shut critical voices by huge media restrictions. The 29th July 2020 was such a day when President Recep Tayyip Erdogan, his party the AKP together with the MHP, their partner in parliament, voted for another media control law.
In the eyes of the President online platforms and forums, such as YouTube, Twitter, Facebook, and others, have a strong "immoral" influence on Turkish citizens. For a long it is no secret that Erdogan has a set on social media and wants to control it tightly. The bill now is passed to "protect" around 55 million Turkish users from "disinformation" rather than to "curtailing" them as Ismail Cesur, a presidential adviser underlined. Presidential spokesman Ibrahim Kalin added that the law would not lead to censorship, but was intended to strengthen the social media platforms commercially and legally. Paradoxically Erdogan himself said in a speech July 1: "We want such social media spaces to be entirely removed, to be controlled."
As many politically motivated media restrictions laws also this one is seen as a huge violation of human rights since it is a severe threat to freedom of expression. Amnesty International states: "the latest, and perhaps most brazen attack on free expression in Turkey".
"The new law will enable the government to control social media, to get content removed at will, and to arbitrarily target individual users," Tom Porteous from Human Rights Watch said.
The bill forces companies and more than a million users to remove a massive amount of content till October 2020, it cuts of up to 95% of bandwidth which makes most of them unusable. Furthermore, it requires storing domestic user data in Turkey and implies the possibility of fines of up to $1.5 million for failure to comply.
Till now social media remained a crucial tool for debate and dialogue, the internet is for many the last open public forum where actual, true beliefs can be heard and people with opposite opinions can connect with others. Conventional media in Turkey is already controlled by up to 90% by conglomerates close to the government. In 2017, the government already harshly involved with the online media platform Wikipedia when it totally banned the side. Only this past January the Constitutional Court of Turkey lifted the ban stating it breached freedom of expression. In summer 2019, the governmental regulatory authority gained control over streaming services such as Netflix which regularly had to edit content according to the likes of the Turkish government. Even before the new law, Turkey has its history of blocking internet sides and content: according to the Freedom
of Expression Association of Mr. Akdeniz, till the end of 2019 more than 400,000 websites were made unaccessible, more than 40,000 posts on Twitter, and more than 10,000 videos on YouTube were removed.
The new law is putting social media companies in a difficult position: either they agree on the restrictions and become the long arm of the state censorship or they have to completely leave the nation and loose the lucrative Turkish market.
Yaman Akdeniz wrote on Twitter that yet "a new and dark period in Turkey is starting." As he puts it into clear words: "the intention of the government is to clean its past from critical content including news coverage of corruption allegations as well as all sorts of irregularities."
"Social media companies should loudly and unequivocally call on Turkey to drop this law, and the EU should resolutely back this call," Tom Porteous resumed. Yet both the internet giants and the EU remained silent, Erdogan is probably smiling in approval.
Wrote for I'm Arabic website Anna Gölz