Arabian Gulf
UAE and US form expert panel to manage clean energy partnership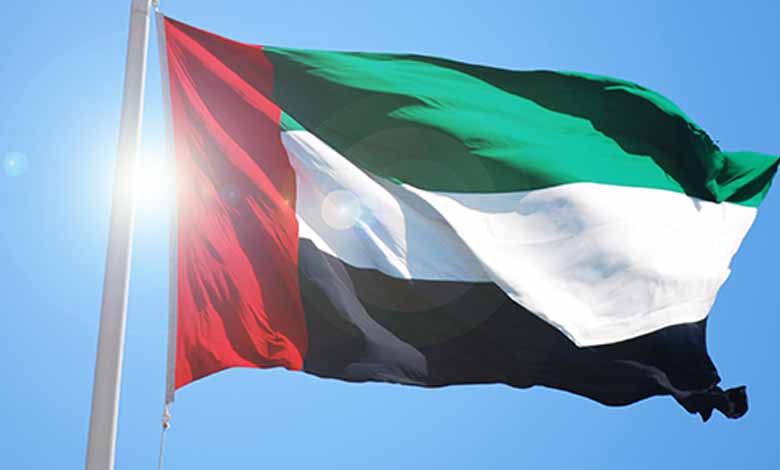 ---
The UAE and the US, in a briefing to business and climate leaders during Abu Dhabi Sustainability Week today, announced the formation of a committee to manage the UAE-US Strategic Partnership for Clean Energy Investment.
The committee is co-chaired by Dr. Sultan bin Ahmed Al Jaber, Minister of Industry and Advanced Technology and Special Envoy for Climate Change of the UAE; Amos Hoxtin, U.S. Presidential Energy Coordinator. The committee will include representatives from both the public and private sectors.
The UAE-US Strategic Partnership was launched in November 2022 to invest $100 billion to implement clean energy projects with a production capacity of 100 gigawatts worldwide by 2035, encompassing a wide range of existing practical initiatives and promising technologies, as well as mobilizing and catalyzing support from the public and private sectors, and deploying clean energy investments in both developed and developing economies.
The two sides announced that $20 billion in funding for clean and renewable energy projects with a production capacity of 15 gigawatts would start in the United States before 2035, led by UAE renewable energy leader Masdar and a group of US private investors. The first PACE financing payment will be provided through $7 billion from the private sector and $13 billion through financing instruments such as debt bonds.
"Thanks to the leadership's vision, the UAE is one of the largest investors and developers in the field of renewable energy globally," said Dr. Sultan Ahmed Al Jaber. "We are pleased to cooperate with the US within the framework of this strategic investment partnership (PACE), which contributes to promoting a realistic, practical, gradual, and equitable transition in the energy sector, ensures the security of this vital sector, and demonstrates that climate action can unlock economic opportunities." As the international community gears up to assess global climate progress in implementing the Paris Agreement goals at COP28, hosted by the UAE, this multisectoral partnership is helping to make a qualitative leap in advancing 'mitigation' and 'adaptation' goals by providing practical investments and deploying clean energy projects across the US, UAE and emerging economies worldwide. We are confident that this partnership offers a model for uniting the efforts and cooperation that the world needs during COP28 to achieve qualitative progress in climate action."
"The United States and the UAE have a deep and enduring partnership, now further strengthened through our cooperation to drive clean energy innovation and deployment," said Amos Hoxtin. "While the United States is making historic investments in clean energy at home, we are also contributing to strategic collaboration to accelerate global investments that support energy affordability and climate action. The establishment of the Committee of Experts and the development of a Strategic Partnership (PACE) Action Plan will help build momentum for effective and effective outcomes during COP28 and beyond."
Committee members will meet monthly to provide guidance across the partnership's four strategic pillars: 1. Clean energy innovation, financing, deploying solutions and technologies, and strengthening supply chains. 2 – Management of carbon and methane emissions. 3- Advanced nuclear energy technologies such as small modular reactors. 4- Reducing emissions from industrial and transport sectors.
Majid Al Suwaidi, Director-General of the COP28 Bureau, has been assigned the duties of Vice-President of the UAE side of the Panel of Experts, and David Livingstone, Senior Advisor to the US Presidential Envoy for Climate Change, as Vice-President of the US side of the Panel. The two vice presidents will be responsible for convening and chairing the monthly meetings of the Committee of Experts, which brings together a variety of UAE and US institutions from the public and private sectors.
The PACE funding will support renewable energy sources such as clean solar and nuclear, as well as new innovations such as green hydrogen and carbon capture and storage. In line with its focus on scaling up climate action and ensuring a practical, realistic, fair and progressive transition in the energy sector, the partnership will prioritize technical, administrative and financing assistance for environmentally and commercially sustainable energy projects in the South.
The Committee of Experts will support the Co-Chairs from both sides and key decision makers in managing and operationalizing the partnership. It will also work to achieve partnership objectives by following up on progress, proposing new projects, developing funding sources, developing criteria for relevant initiatives, identifying potential partners, and a range of other tasks.
The UAE has a strong record as one of the top investors in clean and renewable energy projects in the United States. Through Masdar, the U.A.E.'s leading clean energy company, the U.A.E. has supported ten clean energy projects with a production capacity exceeding 1.75 gigawatts in California, Texas, New Mexico and Nebraska; These investments include the Roxbrings wind power plant in Valverde County, Texas, with a capacity of 149 megawatts, and the Sterling plant, with a production capacity of 29.9 megawatts, in Lea County, New Mexico.
Internationally, the UAE supports and implements clean energy projects on six continents, including 31 small island developing States in both the Caribbean and the Pacific.