Middle east
US Senator Blocks Military Aid to Egypt on Human Rights Grounds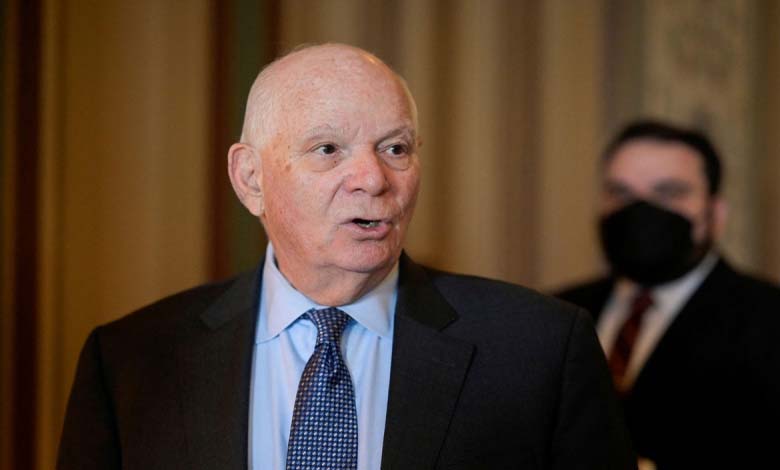 The new Chairman of the Senate Foreign Relations Committee is disregarding Egypt's efforts towards national reconciliation and the release of many opposition figures as presidential elections approach.
US Senator Ben Cardin, the new Chairman of the Senate Foreign Relations Committee, has blocked military aid to Egypt worth $235 million, citing Cairo's human rights record. This move challenges President Joe Biden's policy of seeking to strengthen relations with Egypt, considering it an important regional power for the West, amidst US efforts to counter Russian and Chinese influence in the Middle East.
The step comes after former Chairman of the Senate Foreign Relations Committee, Bob Menendez, faced widespread criticism for corruption allegations related to accepting bribes in exchange for using his influence to aid the Egyptian government, which he denied.
Gregory Meeks, a prominent Democratic member of the Foreign Relations Committee, also pushed to withhold aid, while Washington only suspended $85 million of aid tied by US law to Egypt's "clear and ongoing progress" in human rights standards.
Cardin stated in a letter to Secretary of State Antony Blinken that aid would not be released without progress in Egypt's human rights record, ignoring the efforts made by Cairo to achieve national reconciliation, release political prisoners, and organize transparent presidential elections with broad participation.
The Democratic Senator emphasized the issue of releasing political prisoners despite progress in the file and the release of several prominent opposition figures. However, Cardin seems to allude to the necessity of releasing leaders of the Muslim Brotherhood, classified as a terrorist group in Egypt.
Washington has long provided Egypt with significant amounts of military and non-military aid, especially since the Arab world's most populous country signed a peace agreement with Israel in 1979. Talk of suspending aid comes as Egypt prepares for presidential elections scheduled for December 10, while a campaign to collect endorsements for presidential candidates has begun.
Much of this aid has been suspended in recent years due to concerns about human rights violations under President Abdel-Fattah el-Sisi's government, including political arrests and forced disappearances. However, US authorities announced last month that they had decided to waive human rights-related restrictions on $235 million in aid, citing security benefits for the United States. But it seems that some Democratic lawmakers remain determined not to release the funds. US-Egyptian relations continue to experience fluctuations, even though Biden seeks to strengthen relations with important regional powers in the Middle East, such as Egypt and Saudi Arabia.