Policy
What are Turkey's goals in normalizing relations with Israel? Details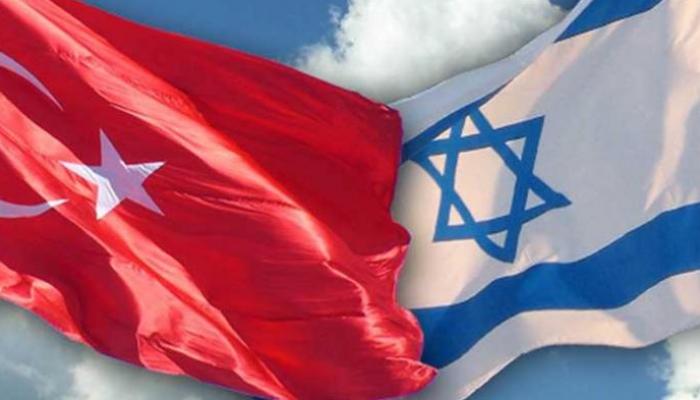 ---
Israel believes that Turkey's decision to fully normalize its relations with Turkey is mainly due to its desire to attract foreign investments that contribute to economic growth.
Israeli circles believe that these and similar steps cannot be separated from those of a number of Arab countries with which Ankara has disagreed.
The Institute for Israeli National Security Studies at Tel Aviv University said: "Developments in Turkey in 2012 were primarily on the domestic scene, especially the sharp devaluation of the lira, which led to an increase in inflation."
He added: "The government's opposition to raising official interest rates exacerbated economic problems, which in turn caused a decline in support for President Recep Tayyip Erdogan and his ruling Justice and Development Party."
The institute said Erdogan and his party's ability to win the 2023 presidential and parliamentary elections "is in doubt."
"Therefore, 2021 witnessed remarkable efforts to improve relations with a number of countries in the region, including the United Arab Emirates, Egypt, Saudi Arabia and Israel," he said.
The institute said Turkey's efforts stem from "Turkey's efforts to overcome its isolation and weaken the opposition axis, and its growing need for foreign investment as a result of the deteriorating economic situation in the country."
"However, signs continued from Turkey to Israel of improved relations, as well as absolute support for Palestinian views," he said.
"The most rejectionist element to Israel is Turkish support for Hamas and allowing it to organize logistical and military activity on Turkish soil," he explained. "However, given the current composition of the Israeli government, it is doubtful whether it can promote an initiative in the Palestinian context that would be sufficient for the Turks."
In addition, a return to negotiations with the Palestinians, if they occur, "could help move Israeli-Turkish relations in a more positive direction," according to the study.
Azerbaijan
Another theater in which Israel and Turkey's interests are united is Azerbaijan, according to the institute.
In this regard, he said: "Azerbaijan is Turkey's closest partner, and both peoples want to refer to themselves as one nation."
As for Tel Aviv, "Azerbaijan is a strategic ally in Israel's conflict with Iran, and it is also an important energy supplier."
Based on these interests, the Institute states: Baku has developed excellent relations with both Turkey and Israel."
"In the fall of 2020, when Azerbaijan used Israeli and Turkish weapons in the war with Armenia, Baku became a place where Israel and Turkey cooperated indirectly, despite the fact that the continued development of the Turkish defense industry could lead to a future situation in which the two countries would compete against each other to supply arms to the Azerbaijani army," he added.
Another opinion
Israeli officials quoted by the Arabic website Walla said that Prime Minister Yair Lapid "wanted to move slowly in normalizing relations with Turkey and to see concrete results first."
He added: "The civil aviation agreement, along with Turkey's counterterrorism efforts and what was seen as Turkey's disciplined response to the recent Gaza operation, led to a decision to move forward."
The Times of Israel website reported that "after more than two years of intermittent progress, Israel and Turkey finally agreed on Wednesday to restore full diplomatic relations."
He noted that the interests of both countries "are in line with enough important concerns that intend to pursue a positive bilateral agenda. They intend to do so in a way that does not leave the relationship vulnerable to collapse upon seeing the first disagreement."
"This new relationship, along with Israel's growing ties with Arab partners, has long-term potential for both Tel Aviv and Ankara," he said.
"But it also has the potential to reshape alliances throughout the Middle East, as Turkey tries to recover from years of international isolation."
He pointed to Turkey's attempt to benefit from the developments between Israel and the Arab countries.
He said: "Apart from diplomatic isolation, Turkey is in dire need of foreign investment, its total net foreign resources have fallen by around 50 per cent in the past five years, and foreign direct investment has fallen by 38 per cent on the same scale, as the Turkish economy continues to stumble from the effects of the pandemic."
He continued: "Sustained economic growth was the key to Erdogan's popularity among the Turkish working class as prime minister, and attracting new foreign investment is of paramount importance to him."
"The restored relations with Israel are an ideal sign of the return to normalcy required to calm foreign investors," he said.
Gas
But the two countries also want to use their relations to export Israeli gas to Europe.
"Israel, for its part, is looking for a way to transport its natural gas to energy-hungry Europe," the news site said.
The Turkish president has already announced his desire for an agreement to export gas to Europe.
Iran and the American vacuum
But the Times of Israel spoke of two other reasons.
Number one: "Israel is keen to expand security ties with another country that is concerned about Iranian activities in the region, and wants to see its own airlines recover a larger portion of the lucrative airfare between the two countries."
The second is that "as the United States reduces its influence in the Middle East, other powers fill the vacuum, not all of which are friendly to Israel. Closer strategic ties with Turkey could help Israel shape the Middle East in a more useful way, or at least less threatening way," the website said.