Exclusive
Yemen.. Houthi mines threaten maritime traffic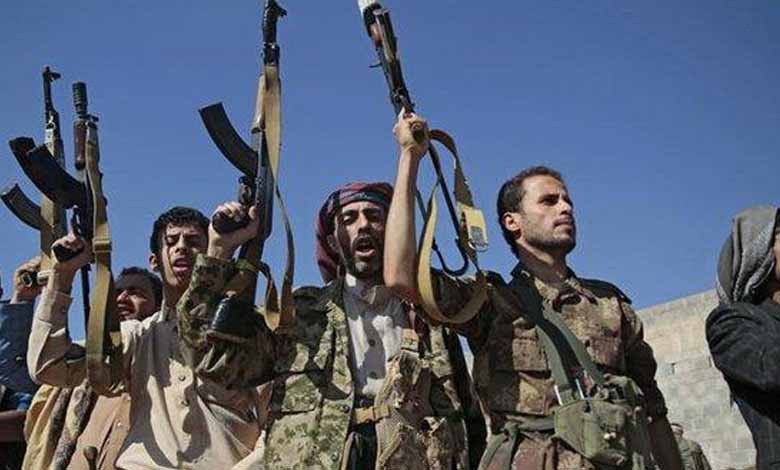 ---
The threats of the Houthi terrorist militia are not limited, but evolve on a daily basis to have a tremendous impact on the international shipping movement in order to achieve the goals and plans of the militia's main supporter in the region, the "Iranian regime", as it seeks to impose its influence and control over the movement of navigation in the Middle East.
Marine mine
The Yemeni government renewed its accusations against the Houthis and held them responsible for threatening international navigation due to the militia's insistence on planting naval mines in the international trade corridor. It emphasized the need to raise military readiness to confront challenges and combat all types of smuggling, stressing the Presidential Council's keenness to rebuild the naval forces, so that they can protect the Yemeni coast and secure international navigation.
Blackmail bill
Yemeni political analyst Abdul Alem Haidara said the Houthi terrorist militia poses a serious threat to countries and navigation in general by imposing its senseless and terrorist plans that target the security and stability of Yemen and extend its influence to other countries. He said the terrorist militia seeks to plant landmines to control international shipping.
The Yemeni political analyst added that it is necessary to control the security of the waters off the Yemeni coast to stop the flow of weapons to the Houthi militia. He pointed out that foreign ships or oil tankers from the Gulf are being targeted, and their resort to this blackmail that threatens international trade is one of the cards of the militia, which uses it to impose its will and agenda in Yemen.
International action
Ahmed Jabbari, a Yemeni analyst, said the Houthis' threat to international shipping is a dangerous escalation that is part of their efforts to harm the infrastructure of oil installations and the global energy supply. He said the Houthi militia continues its practices, which threaten international shipping, in order to continue its absurd and destructive plans targeting the security and stability of the region.
The Yemeni analyst added that the international community must take action to stop the activities of the Houthi terrorist militia, because it represents a major threat to navigation and even the region. He stressed that international action must include the militia in international terrorist lists.