Middle east
Yemen: Southern Forces Repel Houthi Militia Attacks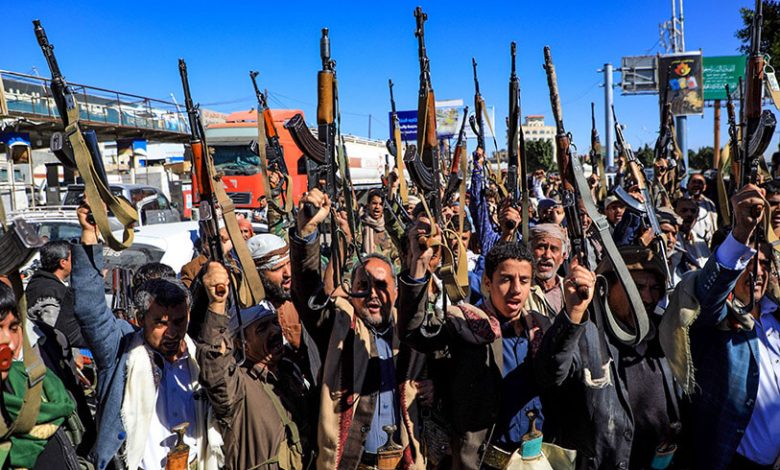 ---
Joint Yemeni forces successfully repelled an attack launched by the terrorist Houthi militia in the southern part of the Al-Hudaydah province.
The Southern forces stated in a statement published by "Ma'rib News" that units from the Second Brigade (Zaraniq) engaged in clashes with the Houthi militia after the latter attacked military positions and civilian areas in the southern part of Al-Jarahi in Al-Hudaydah.
The statement confirmed that the clashes, which lasted for about an hour, involving heavy and medium weaponry, resulted in extinguishing sources of fire from the terrorist militias and inflicting several losses on them.
It pointed out that the Houthi attack was in response to the massive popular gathering witnessed in the city of "Hays," demanding the opening of the Hayis-Al-Jarahi road and putting an end to the citizens' suffering, in response to the call of the Deputy Head of the Presidential Leadership Council and the Head of the Political Bureau of the National Resistance, Brigadier General Tariq Saleh.
On another front, the Southern forces stated that they repelled an attack by the Houthi militias, which employed heavy weaponry, on the frontlines of Hamala Kirsch in the north of the bordering Lahij province.
The Southern forces added that "the heroes of the Fifth Brigade, who provided support and reinforcement on the Hamala Kirsch front, managed to deliver concentrated strikes that resulted in the killing and injuring of a number of Houthi militia elements," according to "Yemen News."
The Southern forces further stated that they continue to extinguish the sources of Houthi fire on the Hamala Kirsch front through targeted concentrated strikes, inflicting severe losses in lives and equipment.
Recently, the Houthi militias have escalated their ground, artillery, and aerial attacks using drones against civilian targets and in combat zones. They have also intensified their recruitment and training plans for fighters in some liberated areas, reflecting the expansionist goals of the Iran-backed militias.