Europe
Yemeni government uncovers Iran's efforts – Details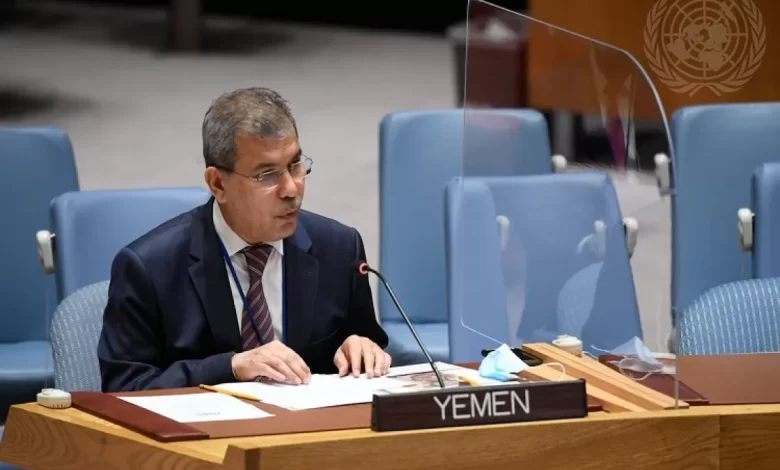 ---
The Yemeni government considers the interception of a group of ships carrying Iranian weapons destined for Houthi militias in Yemen since the end of the truce as confirmation that the Iranian regime is escalating its arms smuggling operations and preparing for a new round of conflict in Yemen.
In a speech before the UN Security Council yesterday, Yemen's ambassador to the UN, Mohammed al-Saadi, called on the international community to shoulder its responsibilities in maintaining international peace and security, and to stop this destructive behavior through which the Iranian regime aims to escape internal entitlements and meet the demands of the Iranian people to destabilize the security and stability of the region through support for terrorist militias, Saba Net reported.
Al-Saadi said all Security Council and UN efforts will remain elusive as long as the rogue Iranian regime continues to interfere in Yemen's internal affairs, accusing the Iranian regime of continuing to support Houthi militias to prolong the war, claiming the lives of thousands of Yemenis and endangering regional and international peace and security.
The Yemeni government has called for a greater role for the international community towards peace in Yemen, by pressuring Houthi militias and their Iranian allies.
The Houthi militias do not have any desire for peace, he said, but they are working to use the UN efforts as a cover to practice their terrorist behavior against civilians and civilian installations in Yemen and the region, threaten international shipping lanes and evade any entitlements in the peace efforts, adding that "the pro-Iran militias must be deterred and included in terrorist groups."
Al-Saadi accused Houthi militias of tightening the noose on Yemeni women in the manner of terrorist organizations, in reference to the tight restrictions imposed by the militias on the movement, movement and dress of women in areas under their control in northern Yemen.
The Yemeni representative touched on the situation of the tanker Safer, which poses a serious threat to Yemen, the region and the world, stressing that unless this issue is dealt with urgently, the region and the world could wake up one day to an environmental, humanitarian and economic disaster, which would increase the size of human suffering and cost tens of billions of dollars in the event of its occurrence, in addition to disrupting international navigation routes and destroying the economic and living resources of millions of people in Yemen and the region.
He warned against the manipulation and procrastination of the Houthi militias and the exploitation of this file for political blackmail, expressing the government's support and facilitation of the efforts led by the United Nations to address the status of the tanker.