Middle east
Yemen's Brotherhood Seeks International Supporters… Could China Be Their Refuge?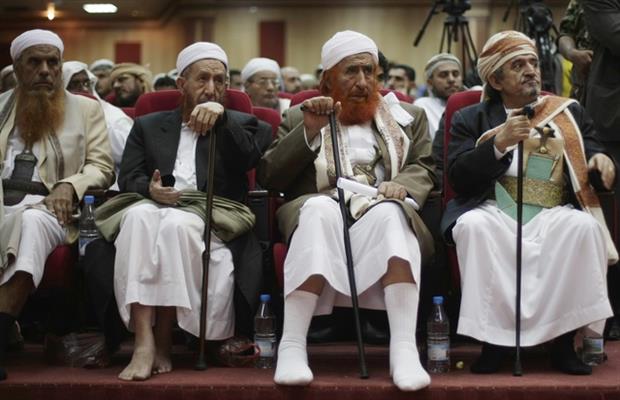 ---
The Muslim Brotherhood is striving to find international supporters for its project in Yemen, following the local and international isolation it has faced in recent times due to allegations linking the Brotherhood to terrorist organizations and Houthi militias.
Last week, the head of the parliamentary bloc of Yemen's Islah Party, Abdulrazzaq Al-Hajri, met with the Chinese Ambassador to Yemen in a move seen as an attempt to strengthen ties with China after the American stance towards the international Muslim Brotherhood. Diplomatic sources indicated that Al-Hajri asked China to play a role in bridging the gap between Yemeni parties to end what he termed "the crisis."
The decision by Islah to approach China comes at a time when China has successfully mediated between Riyadh and Tehran, helping to diminish their disputes, while the U.S. moves to exclude Islah from the political process in Yemen, in line with Saudi directives.
Al-Hajri, a member of the High Authority of Yemen's Islah Party, commended the deep historical relations between Yemen and China, as well as China's role in supporting development in Yemen. During his meeting with the acting Ambassador of the People's Republic of China in Yemen, Shaw Cheng, Al-Hajri expressed his pride in the growing relationship between Yemen's Islah Party and the Chinese Communist Party.
He also expressed admiration for China's progress under President Xi Jinping's leadership, positioning it as one of the world's strongest economies. He clarified that Islah Party looks forward to further cooperation between Yemen and China.
On his part, the acting Chinese Ambassador reaffirmed China's support for Yemen's security, independence, unity, and sovereignty. He expressed his appreciation for the ties between the Chinese Communist Party and Yemen's Islah Party, as well as the historical friendship between China and Yemen. He expressed his hope for China's continued involvement in Yemen's development.