Iran
Abdollahian in Lebanon… What Are Iran's Real Objectives for the Visit?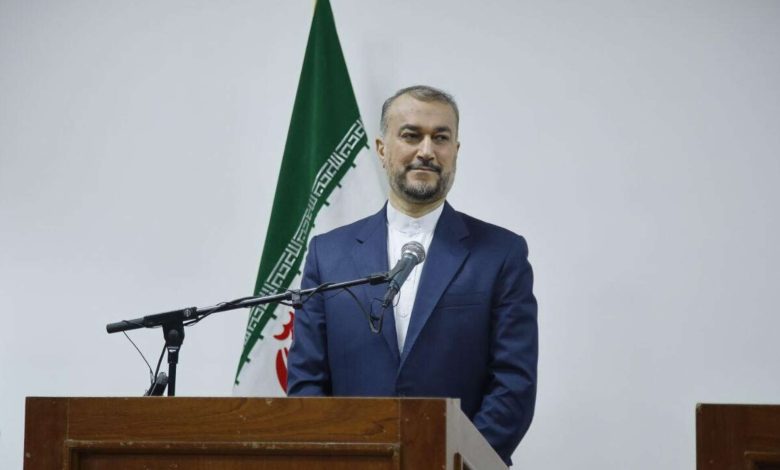 ---
Despite its significant involvement in Syria, Yemen, Palestine, Iraq, and Lebanon, Iran has claimed to reject foreign interference in the affairs of other countries, including Lebanon.
Yesterday, Iranian Foreign Minister Hossein Amir Abdollahian discussed the latest political developments in Lebanon and the region with Hezbollah Secretary-General Hassan Nasrallah. The country is still facing a presidential vacuum and economic and financial difficulties.
According to local channel Al-Jadeed, the meeting included Iranian Ambassador to Beirut Mojtaba Amani and many leaders of the Lebanese party.
Lebanese militias, as reported by Al-Manar TV, stated that Nasrallah and Abdollahian discussed the latest political developments in Lebanon and the region. The statement did not provide further details about the meeting between the Iranian minister and Hezbollah leaders, but Abdollahian, upon his arrival in Beirut two days ago, stated that he would "urge various parties in Lebanon to reach agreements leading to the election of a new Lebanese president."
The Iranian minister reiterated the call for the "expeditious" election of a Lebanese president and the formation of a new government during a joint press conference with his Lebanese counterpart, Abdallah Bou Habib, at the Lebanese Ministry of Foreign Affairs in Beirut. He stated that political forces in Lebanon "must expedite the pace of agreement on electing a president and forming a new government."
Many politicians linked the visit to recent Israeli threats against Hezbollah, suggesting the foreign minister came to coordinate the shipment of new arms to Hezbollah via Syria.
Foreign countries involved in Lebanon have urged dialogue among Lebanese parties to elect a president without interfering in Lebanon's internal affairs.
It's worth noting that Iran supplies Hezbollah with a stockpile of weapons, ostensibly to confront Israel, and the party continues to use these arms as a political pressure and intimidation tool domestically, amid growing popular and political opposition to Hezbollah's uncontrolled weaponry.
Lebanon still faces unprecedented political disputes, especially following an exchange of gunfire between Hezbollah members and residents of the Christian town of Kahale, following the overturning of a Hezbollah truck carrying weapons.