Iran
After announcing the range of its missiles… Failed Iranian attempt to promote its nuclear power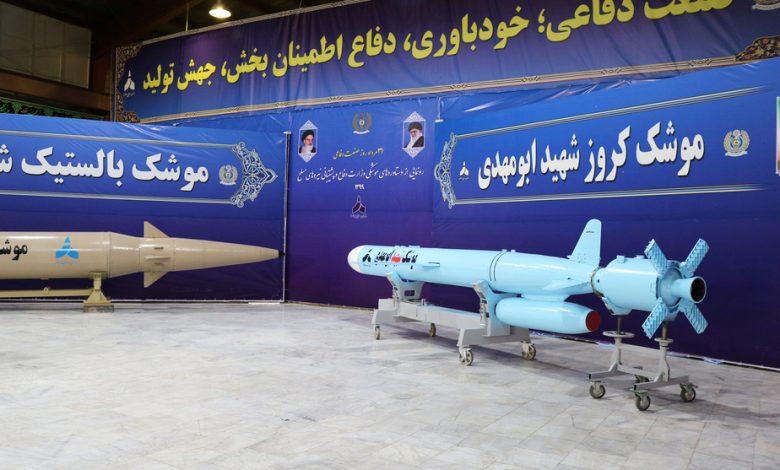 ---
Iran's deputy defense minister said: The range of Iran's long-range missiles has been restricted to 2,000 kilometers by orders of the commander even though the country has the ability to expand them.
Iran has the technical know-how to increase the range of its missiles to more than 2,000 kilometers, said Deputy Defense Minister Brigadier Mehdi Farahi, speaking on a television program Friday evening, according to Eurasia Review.
Range determination
The Iranian Deputy Defense Minister added: The Ministry of Defense abides by the main state policies and the orders of the Leader of the Islamic Revolution, Ayatollah Seyyed Ali Khamenei, and for this reason it has limited the range of the missiles to 2000 kilometers although they are capable of producing longer range missiles.
He said the precision-guided Khyber (Khorramshahr -4) rocket unveiled on Thursday could hit targets with a margin of error of less than 30 meters over a distance of 2,000 kilometers.
The new missile, which can store its liquid fuel for three years, could be ready for launch in less than 15 minutes, the deputy minister said.
He also noted that the time between the launch and the strike is about 12 minutes.
The European network indicated that Iran's leaders intended these statements to promote Iran's nuclear power, as well as the country's commitment to enhance its defense and deterrent power, in what appears to be a failed attempt by the Iranian regime to prove its grip on the country and its nuclear strength.
Iranian officials have long asserted that the country's military capabilities are entirely dedicated to defense, and that its missile program will never be up for negotiation.