Policy
Al-Khelaifi stands court on accusations of corruption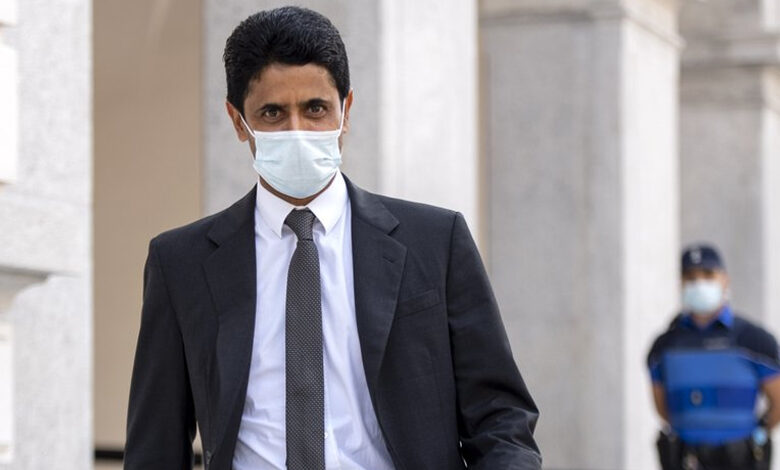 ---
In a new series of corruption cases in which the Al-Khelaifi involved, its court began on September 14 concerning the broadcast rights of the World Cups 2026 and 2030.
Standing trial
The Swiss prosecution reported in previous times that al-Khelaifi would stand court about accusations of corruption. It said the Qatari businessman is also accused of inciting Jérôme Valcke, the former secretary-general of FIFA, in corruption and mismanagement.
Evidence
Recently, the British newspaper, The Guardian, showed the presence of a change of emails between the current Qatari Prime Minister Khalid bin Khalifa al-Thani and Papa Massata Diack, the son of Lamine Diack, the former president of the International Association of Athletics Federations. Indeed, one of the emails revealed that the son of Diack thanks the prime minister of Qatar for the greet hospitality during his to Doha. He also sent him his bank account details as the Qatari prime minister can send him $4.5 million.
Diack requested the Qatari prime minister to send him the money as soon as possible as he can resolve some concerns with his father, the president of the International Association of Athletics Federations at that time. After eight days, a company owned by al-Khelaifi sends $3.5 million to the bank account of Diack.
Otherwise, the opposition site, Qatarileaks, said that al-Khelaifi is the architect of dubious deals of Qatar. It reported that al-Khelaifi permitted the second most senior official in the international football federation, FIFA, to stay at a villa that he has in Italy for free.