Policy
Antonio Guterres denounced assaults on civilians in the conflict about Nagorno-Karabakh region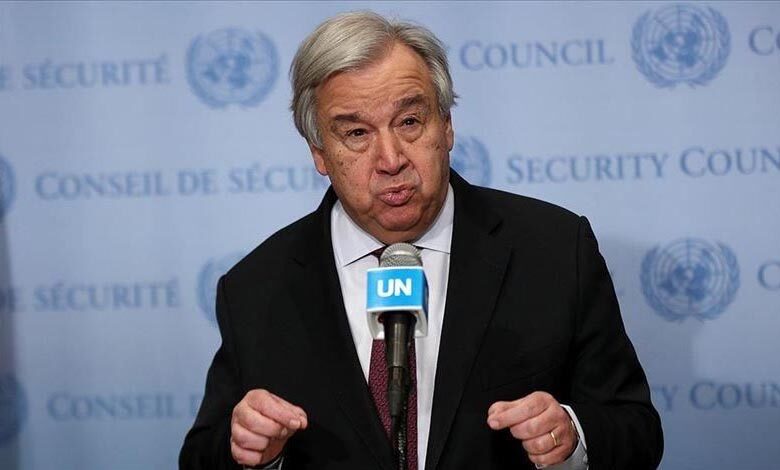 ---
UN chief, Antonio Guterres, appealed on Sunday Armenia and Azerbaijan to respect a new ceasefire and denounced assaults on civilians in the attacking about the contested Nagorno-Karabakh region.
Guterres also indicated one of the deadliest assaults on civilians until now, when a projectile frapped a residential area of Azerbaijan's second city Ganja on Saturday, which causing the death of 13 people including children.
Indeed, Armenia and Azerbaijan had approved a truce beginning at midnight; however they accused each other of violating the ceasefire on Sunday.
A statement from the UN secretary-general's spokesman, Stephane Dujarric reported that the tragic loss of civilian lives, including children, from the latest reported strike … on the city of Ganja is totally unacceptable, as are indiscriminate attacks on populated areas anywhere. He also declared that latest announcement on the start of the humanitarian truce on 18 October and expects both parties to fully abide by this commitment and resume substantive negotiations without delay.
Actually, Azerbaijan and Armenia have been entered in a severe conflict about Karabakh since Armenian separatists supported by Yerevan seized control of the mountainous province in a 1990s war that killed 30,000 people.
In fact, the declaration of the independence of the regions has not been known by any country, only Armenia, and it is remain part of Azerbaijan under international law, while the conflict that begun three weeks ago has been the biggest since a 1994 ceasefire and has threatened to draw in regional powers Turkey that supports Azerbaijan, and Russia that has a military cooperation with Armenia.