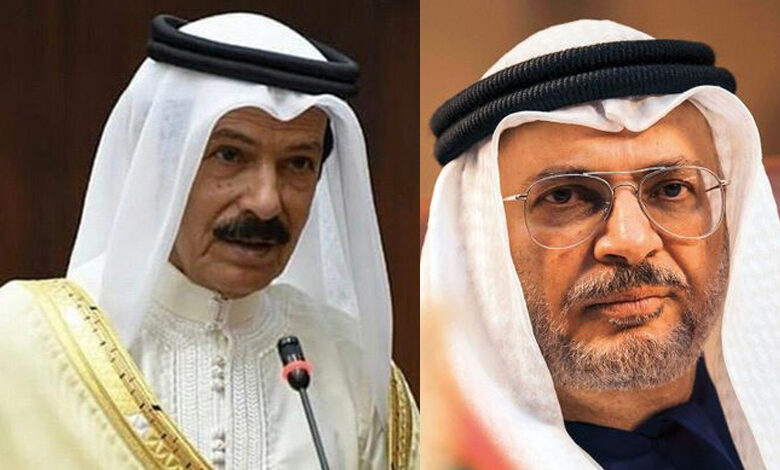 The Bahraini Ministry of Foreign Affairs reported on Sunday that Bahrain denounced the statements of the defense minister of Turkey about the UAE and described it as hostile and an unacceptable provocation.
The ministry declared in a statement: Bahrain denounces the hostile statements of the Turkish Defense Minister, Hulusi Akar, regarding the United Arab Emirates, considering it an unacceptable provocation that contradicts diplomatic norms, and a reprehensible threat to a brotherly Arab country that is known for its constructive role in the international community.
Furthermore, the UAE Minister of State for Foreign Affairs, Anwar Gargash, had appealed, on Saturday, Turkey to stop intervening in Arab affairs.
Gargash also reported on his tweet: The provocative statement of the Turkish Minister of Defense is a new low for his country's diplomacy. The Sublime Porte and colonialist illusions belong to the archives of history. Relations are not conducted with threats and intrusions, and there is no place for colonial illusions at this time. It is more appropriate for Turkey to stop interfering in Arab affairs.
The statement of the minister of UAE came a day after that the Defense Minister of Turkey, Hulusi Akar, pretended that the UAE was committing malicious acts in Libya and Syria, in statements diffused by Turkish and Qatari media.
The UAE, with other Arab allies, have condemned the interference of Turkey in the Libyan dispute. Libya has entered into chaos since the reversal of Dictator Muammar Gaddafi in 2011.
Recently, there is an intensification of confrontation between the two main warring parties in the country, the Libyan National Army (LNA), commanded by Khalifa Haftar, and the Government of National Accord (GNA), led by Fayez al-Serraj.
Several foreign powers have supported different sides of the conflict, with the most important countries are Turkey supporting the GNA and Egypt backing the GNA.