Europe
David Amess stabbed to death during a meeting.. New details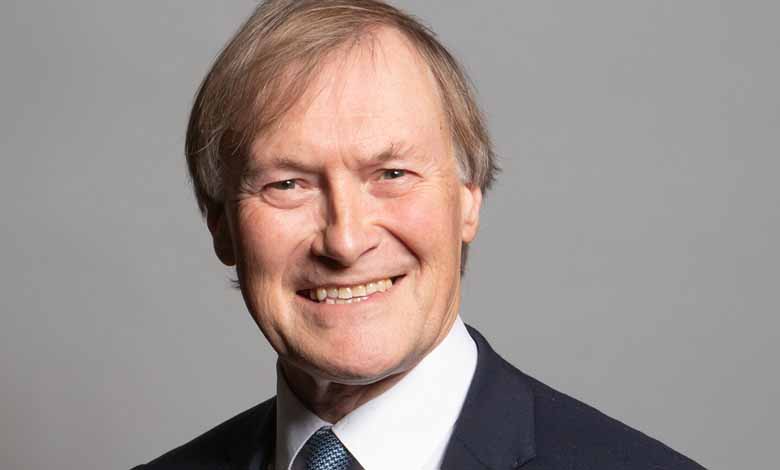 ---
New details about the death of British MP David Amess, and revelations from the court indicate that the suspect planned the operation « more than two years ».
In the British newspaper ''The Guardian'', the prosecutor says that the suspect, Ali Harbi Ali (25 years old), visited the outskirts of the parliament building and the MP's residence and attended meetings with members, as part of a discovery operation when planning the attack.
Ali was charged with the MP's murder last week and with preparing terrorist acts, while prosecutors said he was suspected of belonging to ISIS.
Attorney General James Cable said that Ali booked an appointment to speak with Amess at the regular meeting of his constituents to kill him on October 15.
The prosecution also explained that Ali accessed several websites and addresses, as well as targets of the attack from May 1, 2019 to September 28, including parliamentarians and members of parliament.
On Saturday, British media reported that Ali, a British citizen of Somali origin, had been transferred a few years ago to the Privent program for individuals deemed to be at risk of extremism.
BBC thought Ali had not spent much time in the volunteer program and had never been a "subject of interest" for the Homeland Security Agency, MI5.
Meanwhile, the Sunday Times reported that the police and security services believed the attacker had acted alone, even becoming radicalized, and that the operation was probably inspired by the Al Qaeda-affiliated Somali group Harakat al-Shabab.
Ali's father, Harbi Ali Clan, former adviser to the Somali Prime Minister, told the Sunday Times» that his son was in detention, adding : "I am shocked."
The police said they had conducted searches at three addresses in the London area. The newspaper 'The Sun» reported that MP Amess was stabbed several times in front of two women before sitting down and waiting for police to arrive.
The lawmaker, David Amess, 69, was a long-serving member of the House of Commons known for his soft-spoken manner and hard-line views on Brexit. He was engaged in the everyday political routine of meeting with constituents when the attack occurred in Leigh-on-Sea, on the mouth of the Thames, about 40 miles East of London.