Maghreb
Dbeibeh Promotes Security Victories with Arrest of ISIS Leader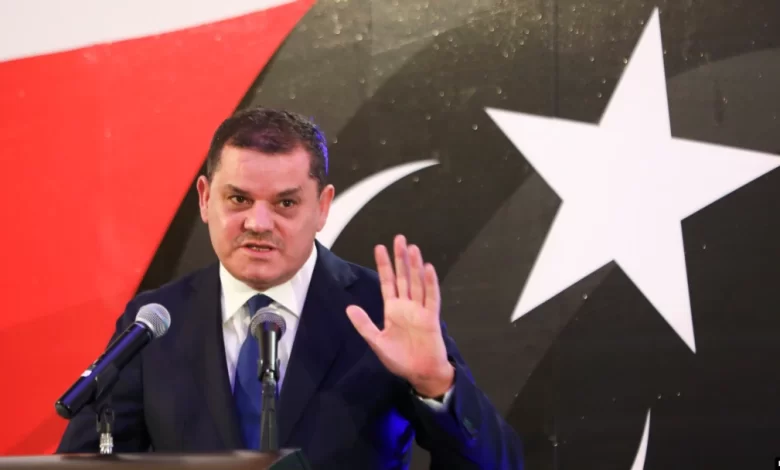 ---
The head of the Libyan Government of National Unity announced the capture of a leader within the terrorist organization days after violent clashes in Tripoli
Security forces under the Government of National Unity arrested a senior figure within the Islamic State organization, implicated in planning and leading deadly terrorist operations in the capital Tripoli in 2018, according to Prime Minister Abdul Hamid Dbeibeh. The arrest comes as ISIS is no longer capable of executing deadly attacks or occupying territories in Libya, having been defeated in its main stronghold in Sirte years ago. The real challenge now for Libyans is the threat posed by militias and arms proliferation.
Dbeibeh is promoting his government's ability to combat terrorism, apprehend dangerous elements, and achieve security stability, following days of deadly clashes in Tripoli between a force affiliated with him and another aligned with the Presidential Council led by Mohammed Al-Manfi. Criticisms have been mounting against Dbeibeh's government for not taking significant steps toward achieving agreements that would end divisions in the country, which has suffered from war and the influence of armed groups for over a decade.
In a televised speech, Prime Minister Dbeibeh stated, "Our security and law enforcement agencies succeeded in arresting an ISIS leader involved in planning and leading these suicidal terrorist operations that targeted our nation's institutions and martyred its employees in 2018." The jihadist was apprehended in a joint operation between the Deterrence Force and the Rahba Armor Battalion in Tajoura (eastern suburb of Tripoli), according to the government's media office, which did not provide further details about the jihadist's identity or nationality.
He continued, "I affirm to everyone within and outside Libya that we will fight terrorism in all its forms. We will continue on this path with courage, and in parallel with our journey to enhance stability, development, and the return of life to every corner of Libya." He added, "These heinous crimes have claimed the lives of innocent people, including martyrs among our secure homeland's workforce, before being targeted by the dark hands of terrorists and criminals."
On May 2, 2018, a suicide attack targeted the headquarters of the Libyan High National Elections Commission in Tripoli, killing 14 people. The attack was claimed by ISIS as retaliation for its successive battlefield defeats. On September 10, 2018, a suicide attack carried out by the jihadist organization targeted the headquarters of the Libyan National Oil Corporation in the capital, resulting in the deaths of two individuals and injuries to ten others. On December 25, 2018, three people, including a Libyan diplomat, were killed in an attack on the Ministry of Foreign Affairs, which was also claimed by the organization.
Taking advantage of the breakdown of security forces in the country since the fall of the late Colonel Muammar Gaddafi's regime in 2011, ISIS established strongholds in Derna (east) and Sirte (north-central) and conducted numerous deadly attacks across the country before being driven out.
As ISIS in Libya no longer poses a challenge to stability and the efforts to unify Libyan state institutions, the biggest challenge for Libyans remains the proliferation of militias, mercenaries, and foreign forces.