Society
Largest Operation in Spain's History: Record Seizure of Cocaine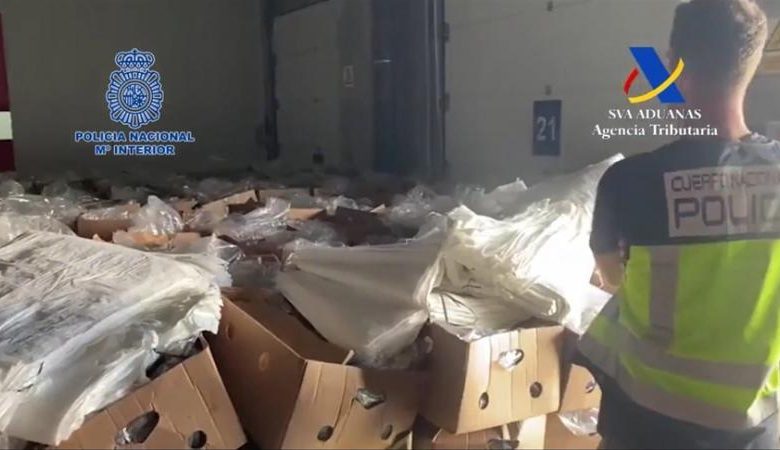 ---
The Spanish police and customs announced the seizure of nearly 9.5 tons of cocaine concealed in boxes of bananas imported from Ecuador, marking the largest operation of its kind in the country's history.
The authorities stated in a press release that the seizure took place on Wednesday at the Algeciras port in the south of the country. This operation constitutes "the largest shipment of concealed cocaine ever seized in Spain," consisting of 9,436 kilograms hidden in banana crates within a refrigerated container.
This operation represents an "unprecedented blow to one of the most significant criminal organizations on a global level, involved in the distribution of cocaine and dealing with major criminal networks in Europe," as stated in the press release, without specifying the identity of this organization.
More than 30 European criminal organizations' logos were revealed during this operation, which were meant to receive the contents of the shipment. The organization responsible for this transportation operation could send up to 40 containers per month to Europe, and it possesses an extensive trade network for shipping containers from Ecuador to Spain, using the port of Vigo as well, in northwestern Spain.
The police have not announced any arrests during the operation.