Maghreb
Delegates from Libya's rival administrations met for discussions in Morocco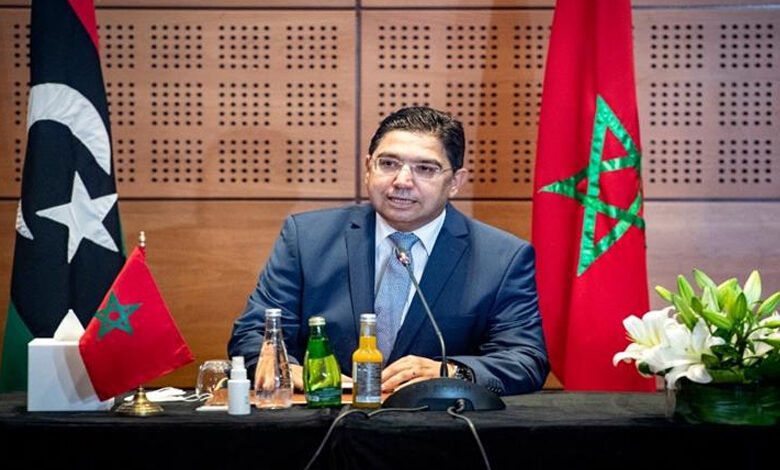 ---
After more than two weeks that Libya's rival administrations declared a surprise ceasefire, delegates gathered for discussions Sunday in Morocco.
The meeting with a Moroccan initiative that had hosted peace discussions in 2015 that were conducted to the creation of the Government of National Accord (GNA), organized in the coastal town of Bouznika, south of Rabat.
The talks called Libyan Dialogue took place with five members of the GNA and five from a parliament located in the eastern Libyan city of Tobruk.
Before the start of the meeting, Moroccan Foreign Minister, Nasser Bourita, declared that his country was offering the Libyans space to discuss points of contention dividing them. He also said: The kingdom is ready to provide Libyans with a space to discuss (issues), according to their will, and will applaud them regardless of the outcome, adding that Morocco has no agenda or initiative to submit to the two sides. And before delegates gathered behind closed doors, Bourita said that a solution to Libya's crisis must be decided by the Libyans themselves under the auspices of the UN.
It should be noted that Libya has been suffered from the political chaos and war for a long time since the 2011 uprising that removed Muammar Gaddafi. 
Moreover, the GNA made an end in June a 14-month LNA attack on the capital and pushed it to retreat, causing a severe assault during almost months. While, on August 22, the rival administrations declared singly that they would stop all enmities and make nationwide elections, leading to acclaim from world powers.
Otherwise, at a January summit in Berlin, the principal countries participated in the Libyan dispute accepted to respect an arms embargo and to cease intervening in the internal affairs of Libya. However, on Wednesday, the interim UN envoy for Libya, Stephanie Williams, condemned what she described as blatant continuous violations of the arms embargo in the North African country.
The arms embargo remains totally ineffective and violations are extensive, blatant, and with complete disregard for the sanctions, according to an interim report from UN experts.
Williams also declared that the UN mission UNSMIL was also receiving reports of the large-scale presence of foreign mercenaries and operatives in Libya, and she added that this complicates the chances of a future settlement.
The Turkish presidency declared, without details that the meeting of Sunday in Morocco has been at the same time with discussions in Istanbul between Turkish President Recep Tayyip Erdogan and GNA head Fayez al-Sarraj.