Arabian Gulf
Details of the UAE's Plan for a Rapid Shift in Climate Finance Reform
The UAE is seeking a rapid shift in climate finance reform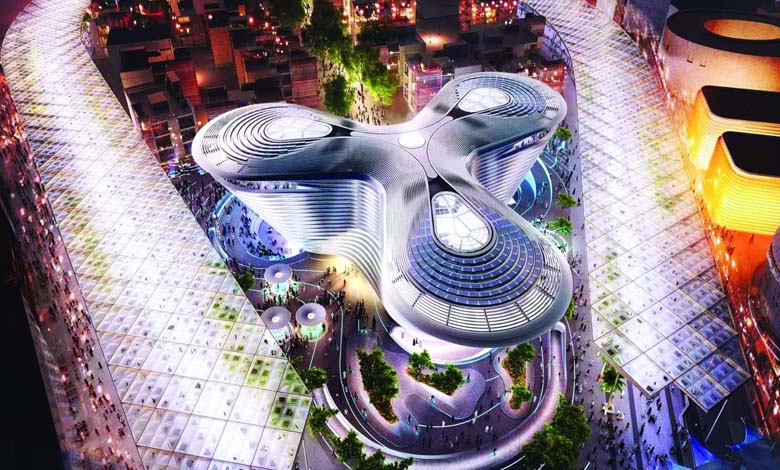 The right path is always what the UAE aims for, as it has recently been striving to develop green energy by supporting the outcomes of the "COP 28" climate conference scheduled for November, hosted by the UAE in Expo 2020 Dubai.
The search for solutions for the importance of human life and a rapid transformation due to recent changes in the climate is what the UAE is pursuing by seeking financing and a clear plan to reform what previous governments have damaged due to climate change.
The Right Path for the Paris Agreement
Sultan Ahmed Al Jaber, Minister of Industry and Advanced Technology in the UAE and President of the COP28 conference, stressed the need to return to the right path of the Paris Agreement. He praised China's leading role in global efforts to achieve a responsible, organized, and fair energy transition.
Al Jaber stated during his speech at the fifth high-level dialogue of the Friends of the Paris Agreement held this week in Beijing that, in line with the leadership's directives in the UAE, the COP28 presidency is working to consolidate consensus among all parties and to extend bridges of communication with the international community to enhance cooperation and achieve the desired progress in global climate action, while ensuring sustainable growth for current and future generations.
In his speech, Al Jaber emphasized the importance of providing a decisive response to the global assessment of progress in implementing the goals of the Paris Agreement. He stated that the time available for the world to take necessary action is short and limited, requiring the development of a clear and detailed action plan to provide the desired response across all the key pillars of the Paris Agreement.
Activation of the Loss and Damage Fund and Its Financing Mechanisms
Al Jaber stressed the need to activate the Loss and Damage Fund and agree on a fair and equitable methodology for its implementation.
Emirati political researcher Darrar Belhoul says that the activation of the Loss and Damage Fund and its financing arrangements is one of the important issues that the UAE seeks to support during COP 28 in November. Donor countries must increase funding in light of the world's climate changes.
Belhoul added that the UAE's call and speech in China are very important, especially with accusations against China and industrialized countries of destroying the global climate. This has led to special funding requests from those countries. The UAE is fully aware of the importance of the upcoming climate conference, and a strong effort is needed to stop global warming at 1.5 degrees Celsius, which is still possible thanks to the flourishing of clean energy supported by the UAE.