Policy
Egypt…the arrest of the terrorist Leader of Muslim Brotherhood Mahmoud Ezzat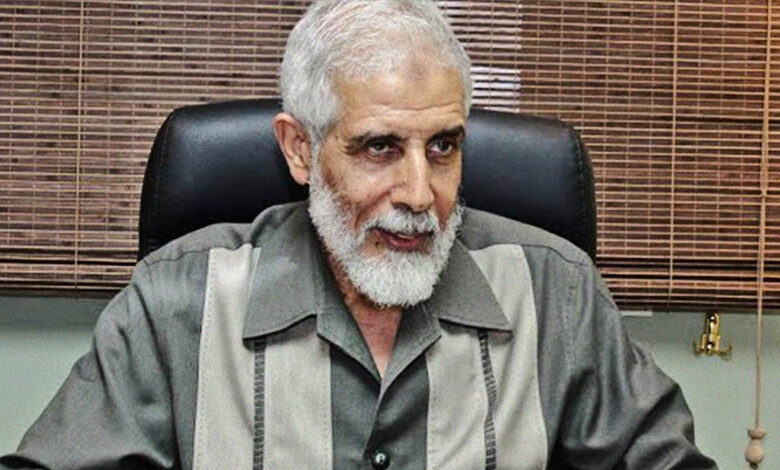 ---
The Egyptian Interior Ministry declared in a statement on Friday that the acting guide of the outlawed Muslim Brotherhood group Mahmoud Ezzat (76 years old) was arrested.
The statement reported that Ezzat was hiding inside an apartment in the fifth settlement in Cairo although the reports that pretended he was outside Egypt, mentioning that the security forces attacked its apartment following a certificate of arrest from the prosecution.
The statement said also added that the police seized a laptop and several mobile phones that included applications to allow him to interact with the MB members, and also a number of documents revealing sabotage plans against the country.
The same statement declared that the terrorist chief was responsible for founding the armed wing of the terrorist Brotherhood and was also the director of operations of sabotage done by the organization members after the June 30, 2013 revolution.
Ezzat has been accused of assassinating former Attorney-General Hisham Barakat and wounding 9 other civilians in the same act in 2015. He accused of killing Brigadier General Wael Tahoun in 2015outside his house in Ain Shams district, and also killing the Major General Adel Rajai outside his home in Obour City, 2016. According to the statement, Ezzat has been accused in an attempt to assassinate the former Assistant Attorney General Judge Zakaria Abdel Aziz in 2016.
In the same context, the statement continued the arrested terrorist is accusing in the implication in car bombing accident outside the Oncology Institute in August 2019, which causes the death of 20 civilians and 47 others have been injured.
Ezzat was also accused of cyberwar that was launched by the group members on social media platforms to produce chaos in the society. He was also accused of financing the group members to set up terrorist assaults.
Moreover, the Ministry of Interior noted the decisions in absentia against Ezzat, while he got two verdicts of death in cases of espionage for Hamas and the escape of Wadi al-Natrun prison. He also received two sentences of life imprisonment (50 years in imprisonment in total) for the accusation of inciting violence and killing in ways called in media as the incidents of the guidance office and Minya violent incidents.